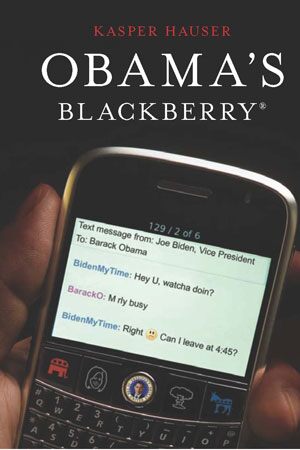 …at least according to Iranian state media.
The Iranian State-funded english-language TV network Press TV is currently reporting that Kasper Hauser, the noted "virtual reality 'terrorist' group," of "cyber hackers" have plans to "circulate President Barack Obama's private text messages."
The folks at Press TV apparently only made it to the third paragraph of this story from "the far-right US television network" Fox News.
I'm disappointed, because that means they probably missed these awesome (and shocking!) excerpts from the book.
The book is out this week from Little, Brown, though. They got that right.