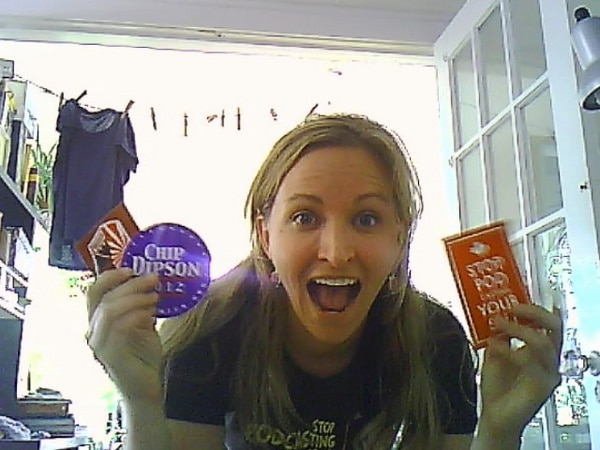 After a wonderful volunteer day Saturday, all of our thank you gifts for the 2010 pledge drive have been mailed, save for foreign t-shirts, which will go out tomorrow. Some have already arrived, and most should arrive within a week or two. T-shirts were mailed first class, other gifts were sent media mail.
If you have a problem with your gift, email julia@maximumfun.org. Allow three weeks or so for delivery, just in case. Please note that we only order one extra in each size, due to the expense of ordering extras for 27 shirt/size combos. If something awful happened, we may have to replace your shirt with the classic TSOYA design.
Thanks for the picture, Jenny.