My prize stash is piled high, so it's time for a contest! I'm giving away sweet prizes to folks who tell somebody about The Sound.
WHAT ARE THE PRIZES?
I've got DVD copies of the two shows which preceded Monty Python, Do Not Adjust Your Set and At Last the 1948 Show. I'll give them out as a set.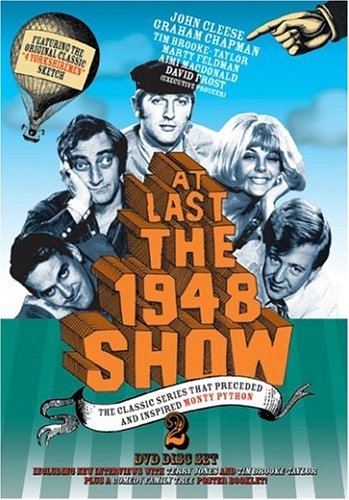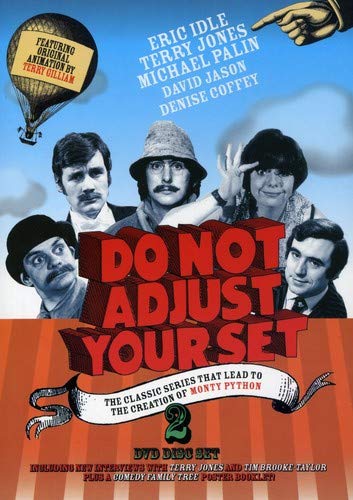 Just before I moved, this Arrested Development Season 2 box set that I gave away in the long-ago listener survey contest came back to me as undeliverable. That person's loss could be your gain, because I'm giving it away again!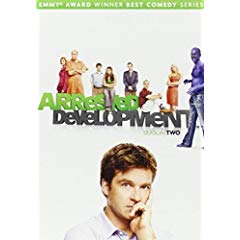 We also have (courtest of Shout! Factory) a DVD set of the first season of The Bill Cosby Show.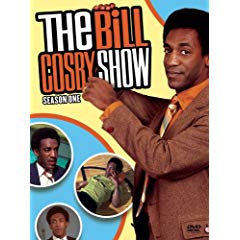 Not to mention our "Lefty Pack": a paperback copy of The Sinner's Guide to the Evangelical Right by Robert Lanham and a DVD copy of "The Best of the Awful Truth."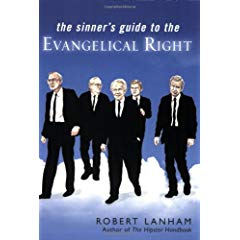 All that, plus every winner will get a few Sound of Young America stickers.
HOW DO I ENTER?
This is the "tell-a-friend" contest, so you have to tell a friend. I'm going to list some different stuff you can do to enter the contest — do more than one, and you'll have more than one entry in the random drawing. Two entries = double your chances, three = triple and so on.
Ways to Tell A Friend (in all cases, you can certainly mention the contest if you feel it's appropriate, no need to trick anyone):
* Send an email to 3 or more friends telling them about the show. Can be about a particular program they might like, or about the show in general, or about how you don't need an ipod to listen to The Sound (I'm getting sick of explaining that myself), or whatever you'd like. CC or BCC contest@maximumfun.org. There's an entry.
* Add a link to The Sound of Young America to your blog. Email your URL to contest@maximumfun.org. (by the way, if you have a link, it should point to maximumfun.org, because if I ever get my shit together, maximumfun.org will remain and blogspot will dissapear).
* Make a post about The Sound of Young America on your blog, LiveJournal, Myspace Blog, whatever. Email the URL to contest@maximumfun dot org
* Here's a good one that makes a big difference: post about The Sound of Young America
in an online forum or message group that's appropriate and on-topic (please don't just spam any boards). It can be about a particular show (I got a lot of hits on the Brendon Small show from a couple metal forums, for example). Send the URL to contest @maximumfun.org
* Put The Sound of Young America in your MySpace top 8 or send a bulletin about the show to your MySpace pals.
* Play the podcast promo on your podcast. (Thanks Sam)
* Tell a friend about The Sound of Young America in person, and take a picture of yourself doing so. Email the picture to contest@maximumfun dot org.
Let me emphasize here that anything you do in public should be tasteful and on-topic. I don't want people signing up for some motorcycle racing forum and posting "OMG ROTFL@TSOYA" in the Motocross section. Everybody hates that s**t. That said, I think you probably like the show, and people will believe you that it's good much more than they'll believe me, since I invented it. So it's nice to have that coming from you.
Oh, and if you've already done one of these things, feel free to send it in, but consider doing something else as well. And if you just want to enter without doing any of these things, well, go ahead, I'm not gonna stop you.
ISN'T THIS BRIBERY?
Basically, yes. But it's for a good cause, right? I mean, I think it is.
ARE YOU USING ME FOR YOUR OWN FINANCIAL GAIN?
I hope, one day, to achieve financial gain. To this point, I am a total failure in that regard. In the meantime, I will settle for a cult following.
WHEN DOES THIS AMAZING OPPORTUNITY END?
You until the end of September… GO!
WAIT, IS THAT IT? ISN'T THERE ANOTHER, CRAZIER CONTEST AS WELL?
Absolutely not! Absolutely! I will also accept any other crazy idea you can think of (bake a cake with our URL on it and send it to your grandma, paint it on your drag car, whatever). Put Crazy Idea in the subject of your email, and I will send a TSOYA FUN PACK to whoever does the awesomest thing. This pack will include a TSOYA T-SHIRT and an AUTOGRAPHED copy of the new edition of John Hodgman's Area's of My Expertise and maybe some other stuff I haven't even thought of yet.
READY STEADY GO!