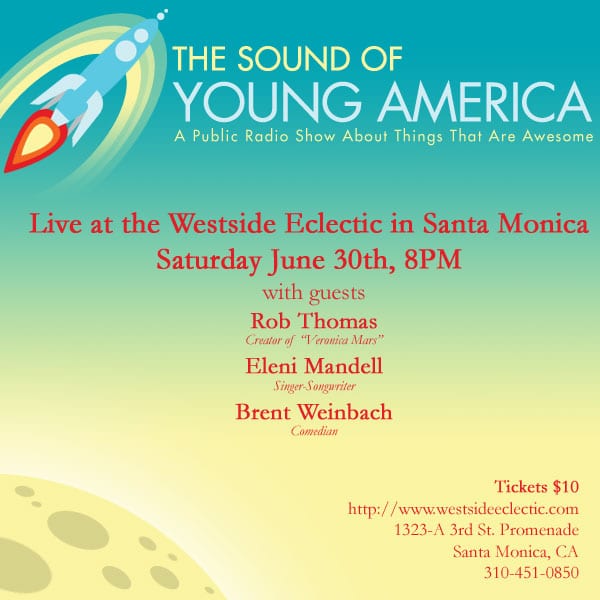 (Click to Enlarge)
Unless you've been sleeping under a rock, you probably already know that The Sound of Young America will be LIVE in Santa Monica on Saturday night. But maybe you're thinking to yourself, "I'd love to go see Eleni Mandell, Brent Weinbach, and the amazing surprise guest. I'd love to stay to see the standup showcase with Andy Kindler, Jen Kirkman, Jarret Grode and Wyatt Cenac. But I wish one of Jesse's closest relatives would buy my ticket."
Well friend, today is your lucky day.
My mom is going to buy ten Sound of Young America fans a ticket to see The Sound of Young America Live!
Here's how you can win a ticket:
Write Tim the Intern an email at tim @ maximumfun dot org. The subject line should be "TSOYA Live," and the body of the email should have your full name, email, phone number, and something nice about my mom.
We'll pick ten winners first thing Wednesday morning, and post their names here on the blog.
Of course, if you want to buy tickets, they're already on sale. Buy yours right here. And Los Angeleans, see you on Saturday night!