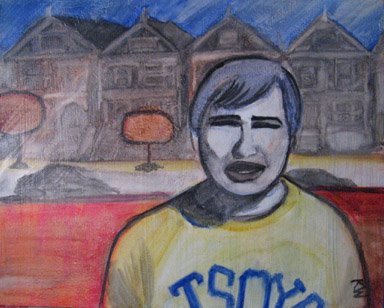 Kelly was nice enought to send me this picture she painted from the intro segment of the Python video.
Although it was the Monty Python podcast that inspired me, I was listening to the podcast about the future as I painted. I guess I was thinking in the future everything green would become red. I think I might title it something like "The Grass Isn't Always Greener…."
Thanks, Kelly!
If you have any artwork inspired by the show, send it in!
Even if you've just got a thought to share, please share it. And remember that we've got voicemail, now, too… 206-984-4FUN