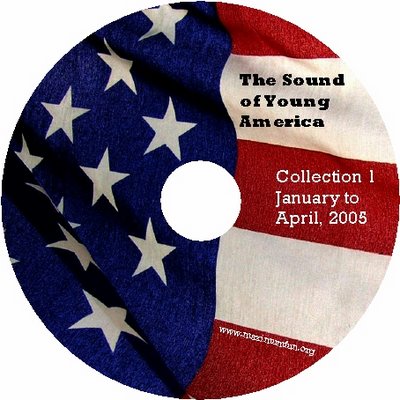 I'm very excited to announce the availability of The Sound of Young America in a brand-new form… CD collections!
Thanks to our friends at PodDisc, you can now purchase professionally manufactured collections of the program on MP3-CD. Each CD contains four months' worth of broadcasts — about 20 hours of audio — and can be played on your computer, transferred to your iPod, or even played on many late-model car stereos and home CD and DVD players.
The CDs are only $9 each, and the price drops even further if you purchase them by year (three CDs for $25), or if you purchase a complete archive — six CDs for $40.
Not only is it a great way to have all our shows at your fingertips, it's also a great way to give The Sound of Young America as a gift, or share it with friends. And of course, the proceeds support your favorite show!

Visit PodDisc.com to order now!
AND if you order this week, and use the coupon code "MAXIMUMFUN", you get 10% off. That's good till the end of Monday 12/11. Go!