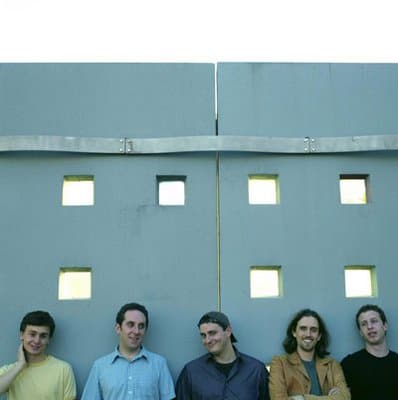 I got back last night from a great weekend at Sketchfest NYC. Some highlights and lowlights:
I was dead tired the entire weekend. It turns out that Sketchfest NYC runs till like 3AM every night. I usually go to bed at around 10:30. So, even with the time difference, you can see how that'd work out.
I saw a pile of shows over the two nights I was there, and missed a pile more. Los Angeles' Birthday Boys took the "we're goofing around, being silly, don't you love us" model of much LA sketch these days and really knocked it out of the park. Their show, which originated at the UCB, had consistently strong sketches and execution. There weren't any standout performances, but with only a year in existance, they're poised for growth.
Portland's Third Floor put on a really remarkable show full of bizarre twists and turns. They opened with one of the strangest (and best) high school reunion sketches I've ever seen, and closed with one of the best dance numbers I've ever seen in a comedy context.
Troop!, from Los Angeles, performed what amounted to a play in sketches, about a post-apocalyptic world where condiment packets are money and the most valuable commodity of all is toilet paper. I was impressed at how well the show held up over a full 45-minute-or-so runtime, with full characterizations and high production values.
The highlight for me was a consistently hilarious new show from New York's Elephant Larry (above). Every sketch was inventive, hilarious and more than ably played. Geoff Haggerty stood out with compelling performances as a self-conscious, bumbling drill sergeant and a suburban vampire, getting huge laughs while uttering nothing more than what you might call a "vampire noise." (Blurgh? Bloor?) I honestly couldn't tell you why these guys aren't on television.
A bizarre moment: a "sketch" during the closing night "Sketchfest Craptacular" (a collection of the performing groups strangest material) from Kurt Braunolher of Kurt & Kristen. Kurt ran on stage and started to pump the audience up for the greatest experience of his life. He had decided that a great sketch would be a "doing whippets fight," for which he'd purchased $75 worth of whipped cream cannisters. Then he'd decided that that wouldn't be too exciting to watch on stage, so he added a "fighting fight." He cued Andrew W.K. at full volume on the sound system, and several muscled sketch players ran on stage, topless, and started to wrestle (pretty sincerely). He and the lovely New York comic/writer Jane Borden then commenced whippetting at a disturbing rate. Is it possible for pandemonium to be infectious?
All in all, a great weekend. It'll be a couple weeks before the show goes up, but if all goes according to Hoyle, we'll be able to offer some video in addition to the audio on the podcast.