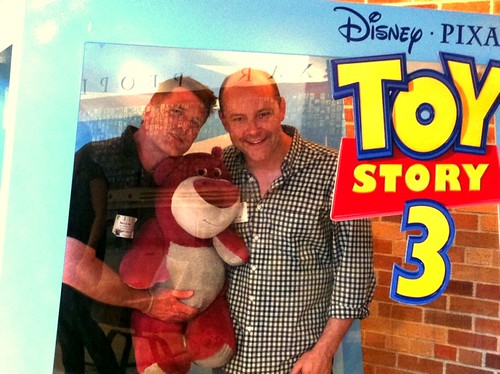 One of the most popular discussion topics here in the MaxFun universe is how to"Make Your Thing". And one of our favorite experts in this area (besides Jesse, of course) is
former MaxFunCon keynote speaker Merlin Mann. In addition to producing many influential articles and speeches on the subject of how to focus your time, energy and creativity, Mann also co-hosts a weekly podcast called "Back to Work". The show is a fun and engaging look at how to hone the skills and tools that you need to break through barriers and become more effective and productive.
Ordinarily, Merlin hosts the show with Dan Benjamin; but while Benjamin is away this week, Mann is sharing the microphone with writer and actor Rob Corddry. It's a terrific episode as Corddry discusses how he has employed many of the techniques that Mann advocates. The pair also chat about writing, fear, Lost, Louie and how Corddry used Getting Things Done to create his show Children's Hospital. Check it out.