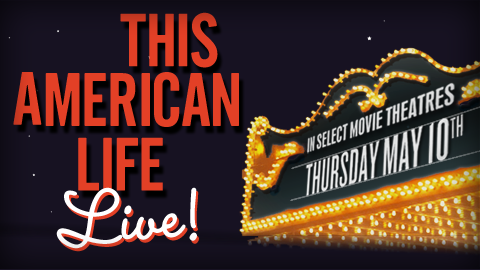 Just a friendly reminder that this Thursday, May 10th is not only the night Ira Glass brings This American Life to the stage (and movie theaters across the country), but it's also the night of our massive, nation-wide MaxFun Meet-Up to celebrate!
LA area MaxFunsters are encouraged to join us Buffalo Wild Wings Burbank after the show (which we'll be taking in at the AMC Burbank 16) for a night full of new friends and maximum fun! Jesse Thorn, Jordan Morris, Erin Gibson, Bryan Safi and all of us behind-the-scenesters will be there. Will you?
And fear not out-of-towners, as Burbank is hardly the only place to get in on the action. MaxFun listeners all across the country and organizing their own meet-ups: New York, Portland, Iowa City and Indianapolis are all onboard, with the potential for countless more meet-ups. If you live in a major American metropolis (or even a small one!), chances are there's a MaxFunster in your area dying to see this show and chow on some chicken wings afterward. Organize yourselves by heading over to the MaximumFun Forums.
Have fun everyone! We can't wait to see you.