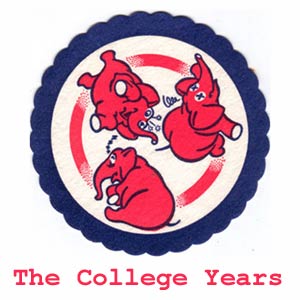 Everybody's been talking my ear off about the lack of new College Years episodes… and you were 100% right, so I'm hitting you with a double shot.
In our first episode, we have a pledge drive blowout. This includes trying to auction off a date with Dan (theme music composer), and hearing some bizarre dreams, as well as pledge messages from Petey the Penguin.
In our second episode, it's all Rock & Roll. Gene brings us rock facts, plus an Ozzy Osbourne themed game. Also, an interview with some folks I don't remember interviewing AT ALL, plus the Evil Computer.
Listen Online (Pledge)
Listen Online (Rock)