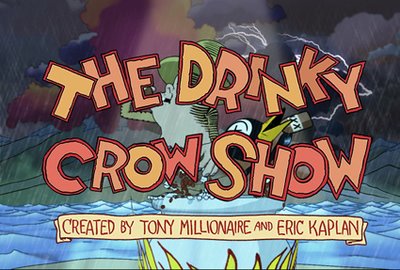 Adult Swim lets loose its brand new pilots today at adultswim.com. They'll also air Sunday in the regular adult swim lineup.
Included:
"Let's Fish," which pairs Brendon Small (Home Movies, Dethklok) with Scott Adsit (30 Rock).
"The Drinky Cow Show," based on the comic strip Maakies by Kasper Hauser pal Tony Millionaire.
& "Fat Guy Stuck in Internet," based on the Channel 102 series Gemberling.
Check them out at adultswim.com and cast your votes.