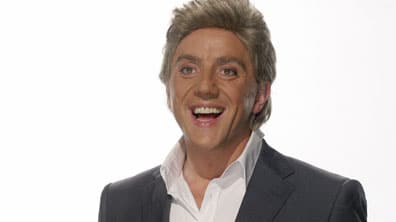 CONTROVERSY STRIKES BRITISH ACTOR
Peter Serafinowicz is the comedian co-creator of Look Around You and star of The Peter Serafinowicz Show, both of which are fantastically funny. You may have enjoyed "Kitchen Gun," a sketch from the latter, which I posted a couple days ago.
Well, he recently posted this (spectacularly hilarious) tweet on his twitter account: "Went to the gym this morning. As I left, everyone said I was the best!"
Apparently Time Magazine, and a website on which they were reporting whose name I will not mention, do not understand what a joke is. In fact, they reported on that tweet as evidence that Serafinowicz is one of "Twitter's Biggest Egos."
Luckily, they asked Serafinowicz for a comment, and reported his response similarly literally and credulously:
In fairness, some of the more outrageous messages appear to be gags (let's hope so). But others, unnervingly, are not.
Peter Serafinowicz, an actor, says there's a perfectly good explanation for his tweet — "Went to the gym this morning. As I left, everyone said I was the best!" — an observation that earned him a spot on the site's all-time worst list. "At my local gym, most of the guys (losers) are jealous of me, as (I don't wish to boast) I'm in great shape. I'm pretty sure that they call me names when I'm not around," he wrote in an e-mail. So when his gym-mates congratulated him for bench-pressing 180 pounds, "I suppose I felt vindicated in some way, and wanted to tell the world about it."
Oh Time Magazine… your endless search for new angles on the Twitter story has bitten you in the rear.
via Graham Linehan