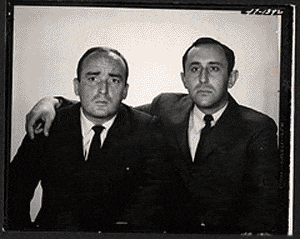 After nearly four years and 100 episodes, we've brought the Coyle & Sharpe: The Imposters podcast to a close. We really just ran out of A-list material in the archive.
It's been an honor to be the custodian of all this amazing content, and share this stuff that I think is some of the funniest audio ever put on tape with a new generation. I know Mal feels exceptionally proud, as well, that the response to this material has been so strong and so sustained.
I hope folks will continue to download the show – the archive of 100 amazing episodes isn't going anywhere – but there won't be any new episodes.
So on behalf of Mal and his daughter Jennifer, as well as myself, THANK YOU!