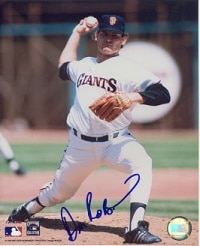 Season Two of the Maximum Fun Fantasy Baseball League is getting ready to kick off. Our commissioner this year is Paul Reiser (not that Paul Reiser). I remain Superfluous Figurehead Commissioner for Life.
If you're interested in participating, you have to get an invite from Paul, so post in the forum thread here. The league is open to all MFers in good standing (that means you).
While you're thinking about the Best Sport in America, why not listen to our baseball episode, featuring "Spaceman" Bill Lee and a special baseball quiz from Tim & Eric?
(Photo: Don "Caveman" Robinson, baseball legend)