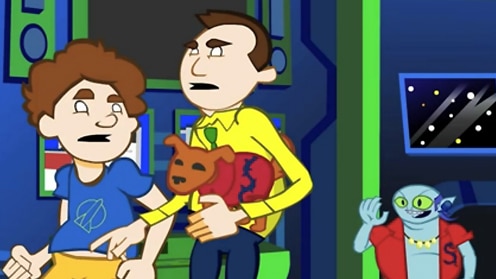 We are rounding the turn and heading into the final stretch!
We will be wrapping up MaxFunDrive tomorrow with a very exciting live JJGO! that will be simulcast via the internets to your home computer screens. Please tune in tomorrow evening, April 12th at 7:30 pm Pacific time to check out the laughs, guests, goofs and surprise gifts that we will be putting together for you, our loyal supporters.
Our current total of new members so far in the drive is 1131! But there is still time to join the team and enjoy all the benefits of life in the MaxFun family. So, if you haven't done so yet, please donate!
And tune in tomorrow night! See you then!