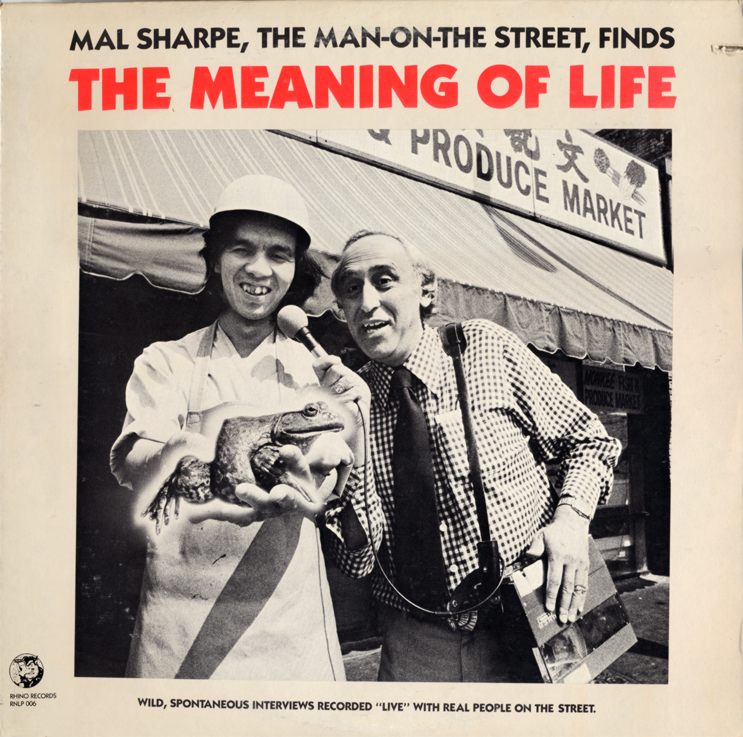 Our first ever celebrity guest on The Sound of Young America was a man named Mal Sharpe. He's best known as half of the duo Coyle & Sharpe, who shook up the straight-laced early 60s with bizarre man-on-the-street pranks. They convinced a naval officer to rob a bank with them, and a passerby into joining with them as the third leg of their new religion, "threeism." They were wonderful. And so was Mal. (Coyle, in contrast, was dead). I'll find the interview sometime, and maybe even have him back soon. I've played a couple tracks from their CDs in the past six months or so on the show, so loyal listeners may already have heard them.
Recently, Mal put together an hour long special for PRX, the Public Radio Exchange, called The Meaning of Life. You might hear it on your local public radio station, but if you don't, you can click that link and stream it for free online.
This PRX podcast is an excerpt from the show.
Mal has a new CD/DVD set coming out. Check out coyleandsharpe.com for more info. Or you can just catch him playing jazz and talking mess somewhere in San Francisco's North Beach.