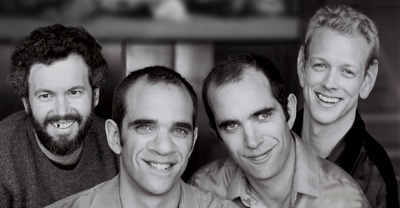 Our pals in The Kasper Hauser Comedy Group are teaming up with our pal Mike Birbiglia for a veritable Laugh-a-Palooza in San Francisco on October 19th. KH will be doing sketches, Birbigs will be sharing funny stories and everyone will be LAUGHING THEIR ASSES OFF.
Tickets for the show, which is at the Palace of Fine Arts, are on sale now.
If you're not in the Bay Area, you can check out Mike's full schedule here. The tour also features dates with other great pals of ours like Jen Kirkman and Nick Kroll.