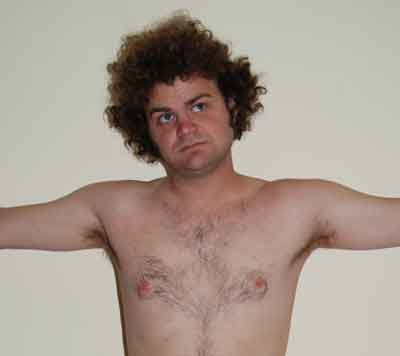 We've been talking a lot about Jordan's clothes on Jordan, Jesse GO! lately, and on last week's show, Carl from Detroit suggested something truly brilliant. Specifically: The Jordan Morris Paper Doll Project.
Here's how it works. We've uploaded three photos of Jordan in his underwear to our Flickr group. #1, #2, #3. Your job is to add clothes. Draw them on, use photoship skills, cut-and-paste. Make Jordan look nice.
Then, upload your pictures to our Flickr group with the tag "jordandoll." We'll highlight favorites on the forum, and probably give out some prizes if we can think of some good ones.
THIS IS THE GREATEST CONTEST EVER.