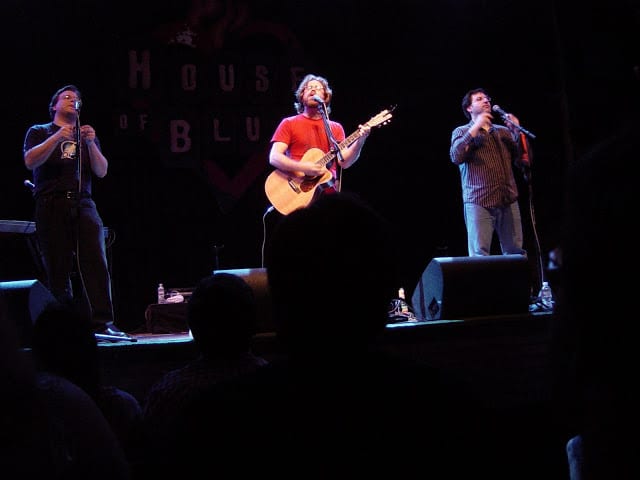 Jordan, Theresa and I had a great time at the Jonathan Coulton / Paul & Storm show at the House of Blues here in LA Sunday night. Note, in the above photo of their all-together encore, that Paul (left) is rocking a TSOYA shirt, and Coulton (center) is rocking a *classic* TSOYA shirt. Well-played, gentlemen. (Memo to Storm: get with the program, asshole).
I say this without malice: it was the single nerdiest experience of my life. Including the time I went to see Coulton in San Francisco. Many ponytails, hawaiian shirts, and computer-themed novelty t's were in evidence. But the enthusiasm was palpable and infectious. Not to mention charming. And of course having the world's most charismatic nerd Mr. Jonathan Coulton involved helped. Overall, a grand success.
Also: it was cool to have all-access passes to something.
(I stole the picture from Colleen who recapped the show here.)