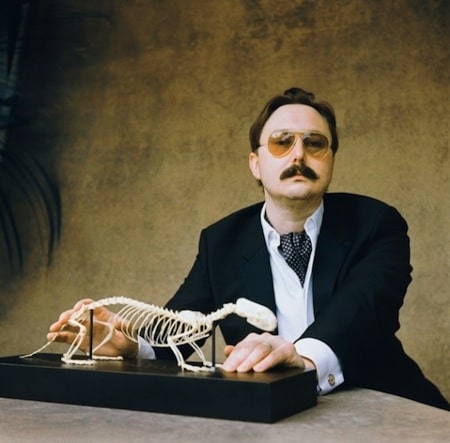 In celebration of the world not ending, John Hodgman is taking time to step away from the judicial bench to visit a variety of states, including Oregon (nickname: "The Big Beaver Furrier's Dreamland"), California (motto: "Do Not Fear Our Giant Prehistoric Trees") and Massachusetts (which is actually a commonwealth).*
You can purchase tickets for any of these appearances through his website.
Dates and Cities
–March 7: Portland, OR
–March 8: Eugene, OR
–March 10: Northampton, MA
–April 20: St. Mary's City, MD
–May 3: Alexandria, VA
–May 4: Hartford, CT
–May 29: San Francisco, CA
–June 21 to June 23: North Adams, MA (Solid Sound Festival)
–June 22: also North Adams, MA (MASS MoCA)
Bring your minds. There is COMPLETE WORLD KNOWLEDGE to be learned.
*All state information from The Areas of My Expertise, which you have, of course, completely assimilated the contents of by now.