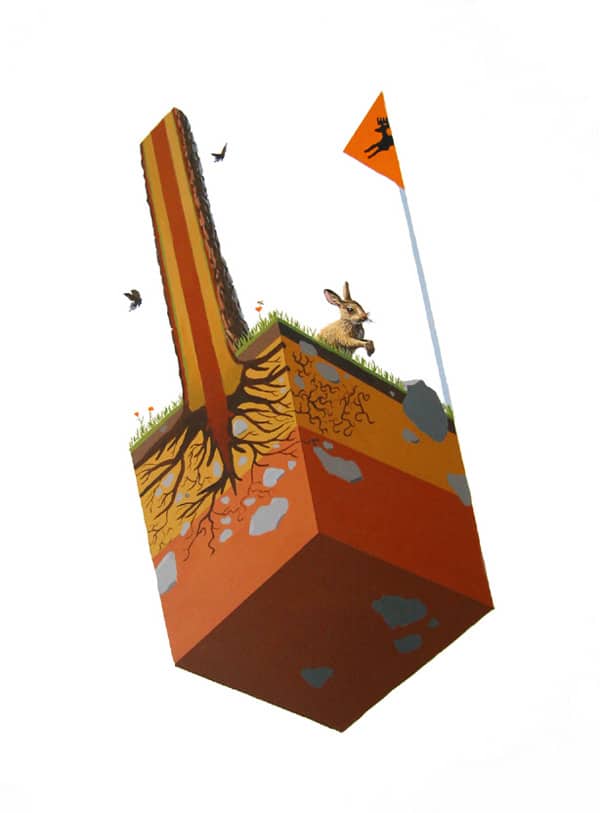 Another art event worth attending: Arcadia. It's an annual benefit for San Francisco's Friends of the Urban Forest. Every year they feature spectacular artist-donated pieces like the one above – "Fragment," by Josh Keyes. The work is auctioned off to support the great work that FUF does.
Keyes writes about how a cross-section of the eart reflects our alienation from the natural world:
This piece was a reaction to a housing development project I saw while traveling across the country. There was a clean separation or break between an area of dense forest and the barren stripped area of earth sectioned off for housing developments. The forest that was removed seemed surgical in appearance, and blind to the cohesive ecosystem that had existed there.
The event is Monday the 23rd in San Francisco — but even if you don't go, you can bid on pieces in absentia, or simply visit the website and gawk at the beautiful work that artists have donated to help green San Francisco.