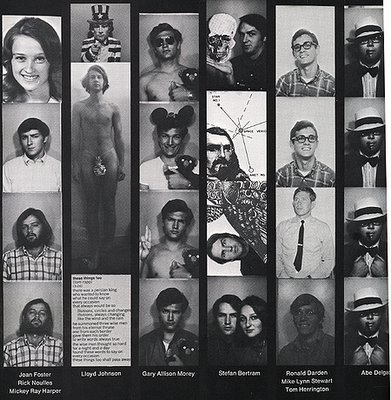 Over at Swapatorium, some wonderful scans from The Greatest Yearbook Ever.
She writes:
Apparently they set up a photobooth in their school in 1969 and asked students to pose. Those photobooths were then used as the yearbook images.
If this yearbook isn't New Sincerity, then I'm not America's Radio Sweetheart.