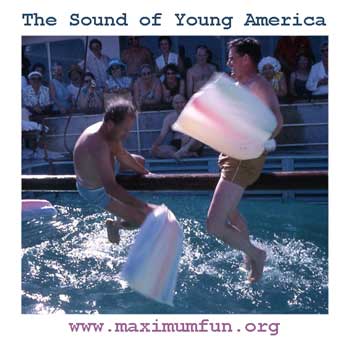 Do you want some free Sound of Young America stickers? All you have do is send me an SASE.
The Sound of Young America
720 S. Normandie Ave. #505
Los Angeles, CA 90005
And by the way, once in a while folks ask me where the photos on the stickers came from. Check out Big Happy Funhouse and Square America for more of these great photos, and thanks to Nick and Ron.