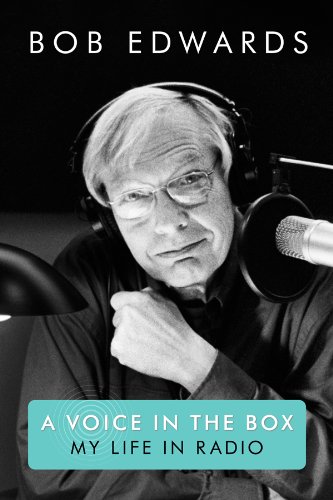 Beloved public radio host and past Sound of Young America guest Bob Edwards is releasing a memoir about his long and distinguished career as a broadcaster called "A Voice in the Box: My Life in Radio." Although the print edition isn't due until later this month, his publisher has released a free, downloadable version that will be available until September 9th from multiple e-book retailers including Amazon's Kindle store, Barnes & Noble's Nook store and the Google ebookstore.
I grew up listening to Edwards host "Morning Edition" every weekday as I rode to school in the car with my father. So I'm already intrigued. But for anyone who isn't as intimately familiar with his work, the memoir's publisher, the University Press of Kentucky, has released this video mashup of highlights from Edwards' career.
Edwards has already published two earlier books that are bound to be a hit with any fan of broadcasting history. The first is Fridays with Red, which chronicled his radio friendship with legendary sportscaster Red Barber, and the second is Edward R. Murrow and the Birth of Broadcast Journalism.