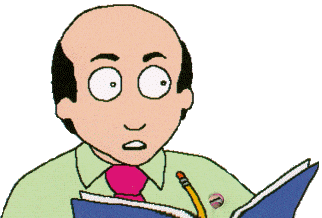 The Sound of Young America unknowingly broke this story a month or two ago when H. Jon Benjamin was on the show, but Comedy Central made it official today. Dr. Katz is finally coming to DVD May 9th.
"Dr. Katz Professional Therapist: Season One" is a one disc set featuring all six episodes. The release also contains the following: "Shrink Wrapped," an original Squigglevision short; "Short Attention Span Theater" shorts; "The Biography of Mr. Katz," the animated original pitch idea to the network; and audio commentaries from comedians Dave Attell, Ray Romano, H. Jon Benjamin (Dr. Katz's son, Ben), series star and co-creator Jonathan Katz and co-creator Tom Snyder.

Comedians who appeared on the couch in the first season include Dave Attell, Joy Behar, Bill Braudis, Anthony Clark, Dom Irrera, Laura Kightlinger, Andy Kindler, Wendy Liebman, Larry Miller and Ray Romano.
Ray Romano's appearances on Dr. Katz are about as good as it gets, if you ask me. People complain about Romano because they associate him with the very traditional Everybody Loves Raymond, but the fact is that he's one of the funniest guys in the world, and his style is wonderfully suited to the Dr. Katz format.
If you've never heard them before, I hiiiiighly reccomend Jonathan Katz's pieces for The Next Big Thing, which mostly feature Katz as the host of a bizarre call-in show called "You're On the Air with Jonathan Katz." Discussions include national holidays and the Galapagos Islands. Benjamin and other great comedians are the callers.