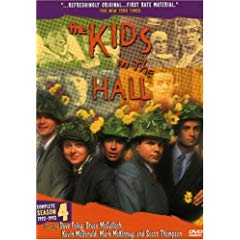 Another Kids in the Hall Season 4 box set is our prize. Our contest?
What New Jersey city is the center of the semi-fictional universe of The Best Show on WFMU? (Hint: it's not Jersey City, where FMU is based).
Email your answer to contest at maximumfun.org. Put the date in the subject line and your answer and your mailing address in the body of the email.
Special note: if you don't want to be on the show's once-a-month email list, mention that in your email.
CONTEST CLOSED!
The winner is Melissa from Poolesville, MD, who correctly answered Newbridge! See you all manana!