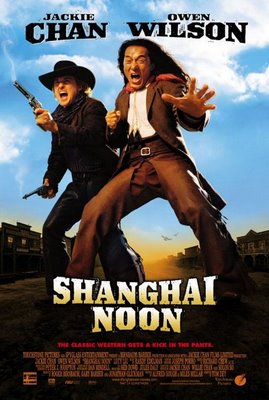 Our old pal Bill Weber is a film writer for the online magazine Stylus, and he just compiled a very interesting guide to the top ten comedy duos of all time. You can find the full list, with thoughtful and insightful commentary, here, but I've reproduced the ranking below. I'm happy somebody else is prepared to defend Owen Wilson and Jackie Chan. I loved that movie.
Laurel & Hardy in Sons of the Desert (1933)
Loy & Powell in The Thin Man (1934)
Olsen & Johnson in Hellzapoppin' (1941)
Hope & Crosby in Road to Utopia (1946)
Abbott & Costello in Meet Frankenstein (1948)
Martin & Lewis in Living It Up (1954)
Cook & Moore in Bedazzled (1967)
Allen & Keaton in Sleeper (1973)
Arkin & Falk in The In-Laws (1979)
Chan & Wilson in Shanghai Noon (2000)
Bill seems to be making an argument for the comic duos of bygone days… what are some of your favorites? I might nominate Eddie Murphy and Nick Nolte, off the top of my head.