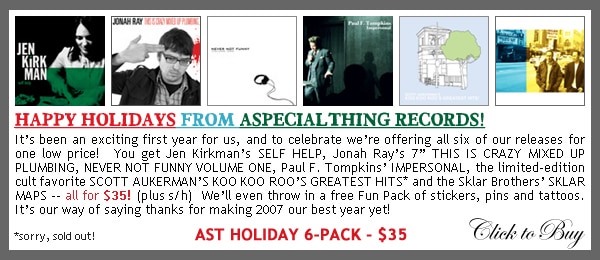 I have no financial interest in AST Records. I do, however, have a strong fan's interest in supporting an indie comedy label that's supporting indie comedy.
Anyway, AST are offering a really amazing holiday deal: five CDs, a 7″ single and some stickers and whatnot for $35. Paul F. Tompkins, The Sklar Brothers, Jen Kirkman, Jonah Ray, Never Not Funny and a special bonus CD from Scott Aukerman… all for thirty five bucks. You can't beat that with a bat.
Congrats to AST Records on a great first year!