We've reached the final week of MaxFunDrive! Thank you all so much for sticking with us while we try to navigate how to hold a pledge drive in the year 2020. You've been really kind and supportive the whole way through and we are so thankful!
Here's the latest!
---
Livestreams for charity!
Our Standup Showcase was such a fantastic way to spend a Friday evening. With the help of the MaxFun community we raised over $2,000 for Trans Lifeline during that show! We do not have a recording of the standup show, but if you weren't able to make it, we'd still encourage you to donate to Trans Lifeline or spread the word about the good work they do.
MaxFunDrive Live Finale-thon this Friday, August 7!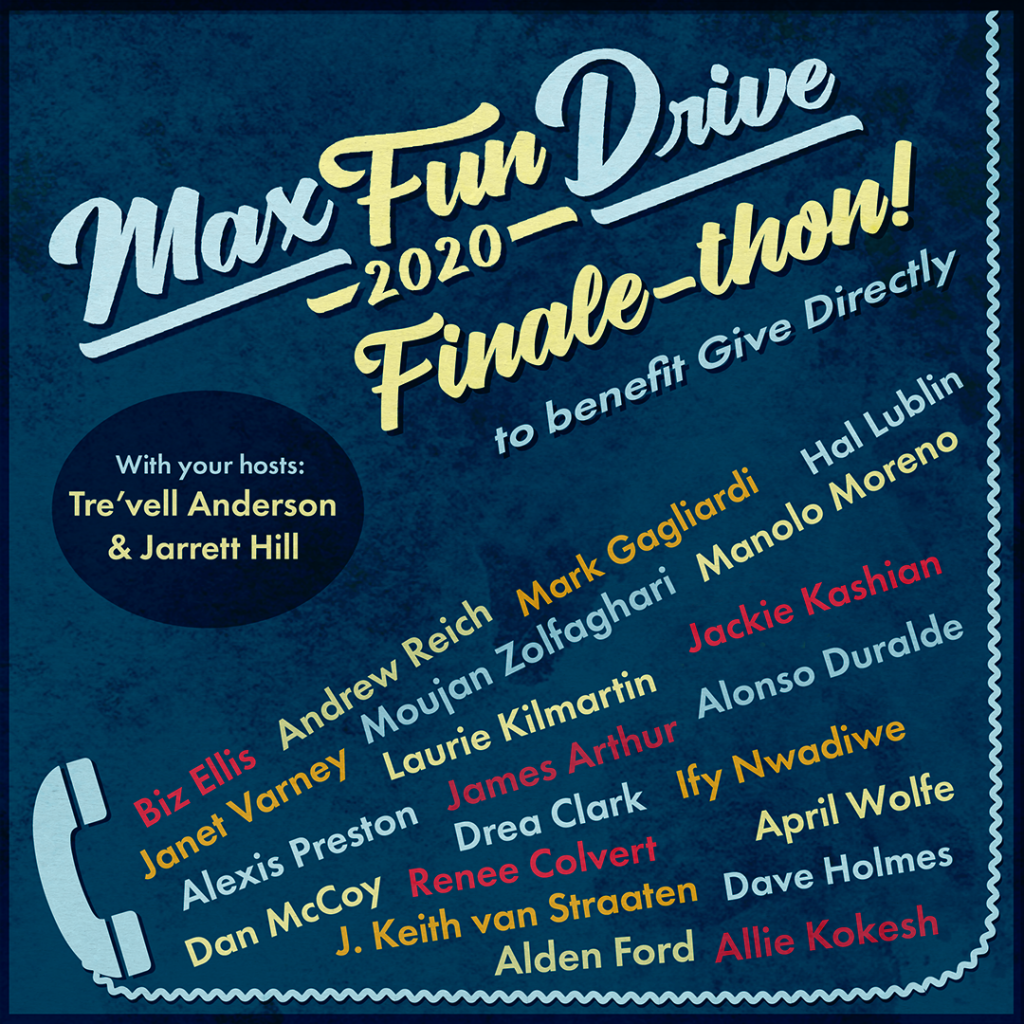 Hoo boy, our finale show is going to be a BIG one! You won't want to miss this! FANTI's Jarrett Hill and Tre'vell Anderson will host our MaxFunDrive Finale-thon, and TWENTY MaxFun hosts will be participating in it in some way, whether it's live or through video clips! It's absolutely free to watch. You don't need to get tickets, but you should add this to your calendar so you'll be ready to tune in on Friday.
While it is free to join us for the livestream, we're going to be fundraising for Give Directly — which is the same organization that we will be donating our pin sale proceeds to. We know the MaxFun community understands how impactful direct giving can be, and Give Directly has been a tremendous help to so many families navigating hardships brought on by COVID-19. So join us for our huge finale, hear us say thanks way too many times, and help raise money for a great cause!
---
A MaxFunDrive pin that ALL members can buy!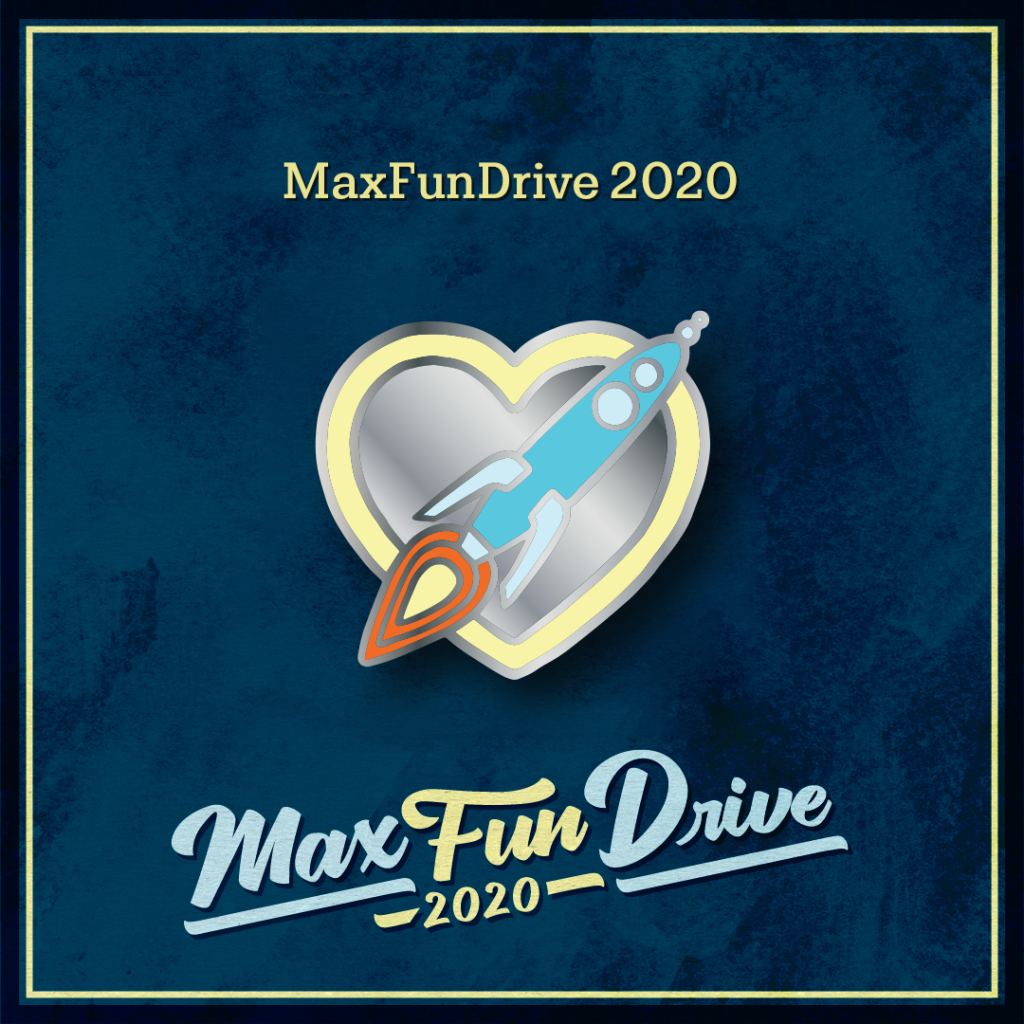 For the first time ever, we're creating a limited-edition MaxFunDrive 2020 enamel pin that all MaxFun members can have a chance to own! As you know, we have done a pin sale for charity for all of the $10+ monthly members the last three years (and have given over $300,000 to charitable organizations using the proceeds from the sales). In the past, we have waited until we hit our new and upgrading members goal to announce the pin sale, but since we didn't have a goal this year we decided early on that we would have that sale no matter what. Our big pin sale is still just for folks who are at that pin-qualifying level of $10 or more (though they are totally free to buy some extras to give to friends [wink]). But we wanted to give all members the chance to get a physical memento from this year.
If you're a MaxFun member at the $5 level (or any level under $10), you'll be getting another email today with information on how you can buy that pin. If you're a $10 member who has already purchased pins, you'll be getting an email that explains how to add this one to your order if you'd like it.
---
Gift memberships are here!
I mentioned gift memberships in last week's email but they weren't available yet at the time of sending. But they're up and running now! If you have a friend or family member you loves Maximum Fun shows, you can now gift them a monthly membership at maximumfun.org/join/#gift.
You can also choose to gift a membership to someone who had to cancel their membership due to COVID-19. We have a list of folks that we'll pair memberships up with, and you're free to either share your name or email address with them, or remain anonymous. If you are a person whose ability to be a member has been affected by COVID, and you'd like to get on that list, please email april@maximumfun.org. We might not be able to get everyone on that list a membership, but we'll do what we can!
---
Alright, that does it for this week! The next time you'll hear from me is after the Drive is over.  If you've joined, boosted, upgraded or helped us spread the word about our shows, thank you so, so much! We tried some new things this year, and weren't quite sure how MaxFunDrive would go, but you've all been so generous with your time, attention, or money.
Have a great week and hope to see you all online for Friday's live MaxFunDrive Finale-thon!
If you would like to get messages like this in your inbox, please sign up for our newsletter at bit.ly/maxfunnewsletter.