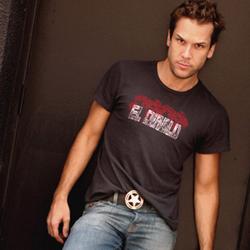 In 1991, Andy Kindler wrote an article for an issue of The National Lampoon which centered on the impending demise of the comedy boom. It was called "The Hack's Handbook." The piece was a compendium of every cliche that the boom had dragged up — from inane observations to celebrity gags to "I'm half (ethnicity) and half (ethnicity), so (racist punchline)" jokes.
It was believed to be lost.
OK, so, not really, but it wasn't free on the internet, you had to go to the library or whatever.
However, it HAS RETURNED.
Thanks to the efforts of AST's BillBrasky, who presumably pulled it from the National Lampoon DVD magazine collection

, and the hosting of Nathan Smart, the man behind Indie BlockedAPpella, it's now available for the first time.