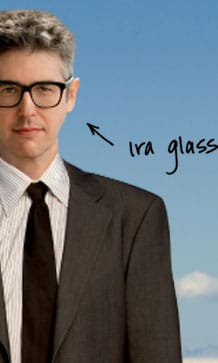 Showtime was nice enough to give us a big beautiful poster for their new television version of This American Life…. and as if that wasn't enough, it's autographed by the Ira Glass.
So: we're giving it away.
Here's the contest: call our listener hotline at 206-984-4FUN and tell us a story. Like This Life, we have a theme: debuts. Keep it pithy and punchy, if you please. Interpret the theme broadly. Leave your name and phone number.
The TV TAL debuts on Showtime March 22nd, and our contest ends at the end of the month.