More information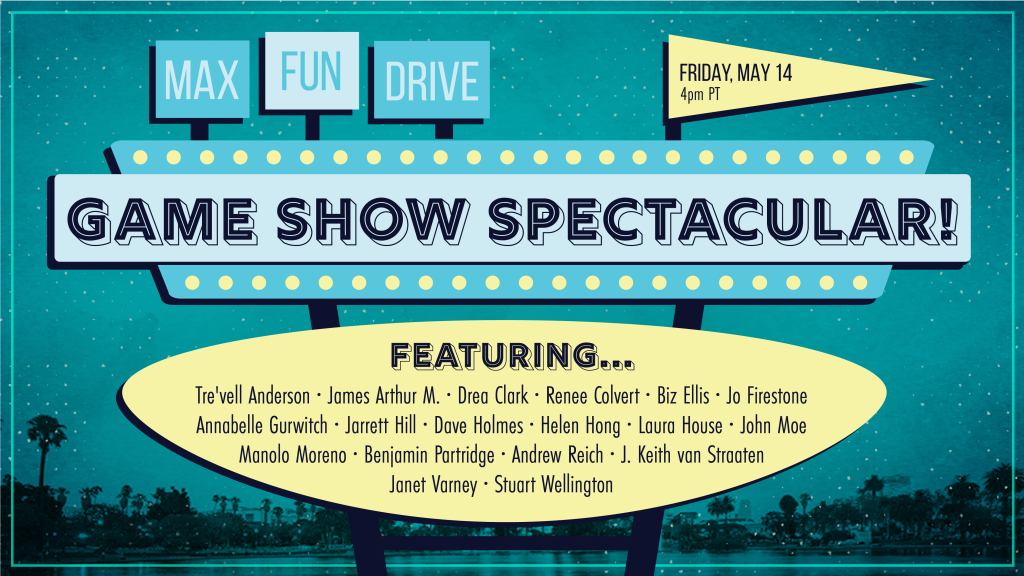 Our MaxFunDrive 2021 Game Show Spectacular closes out MaxFunDrive on Friday, May 14 at 4pm PDT! This show is totally free for all to enjoy and will be full of game show fun, featuring segments from Dr. Gameshow, Troubled Waters, Go Fact Yourself, and Beef and Dairy Network Podcast.
A WHOLE BUNCH of delightful MaxFun hosts are taking part, including:
Biz Ellis, James Arthur M, Jarrett Hill, Tre'vell Anderson, J. Keith van Straaten, Helen Hong, Renee Colvert, Annabelle Gurwitch, Laura House, Manolo Moreno, Jo Firestone, Dave Holmes, Alonso Duralde,  Drea Clark, Ben Partridge, John Moe, Andrew Reich, Janet Varney, and Stuart Wellington!