More information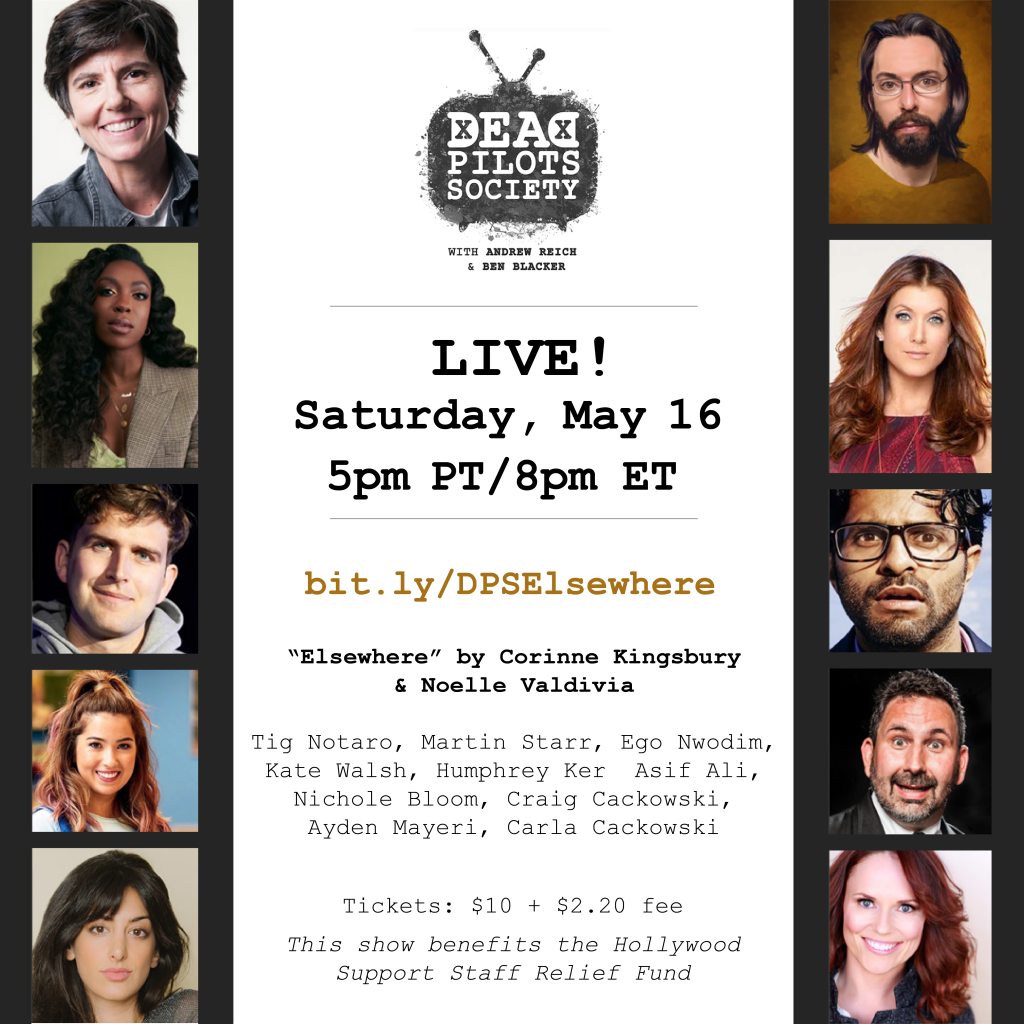 In Dead Pilots Society, scripts that were developed by studios and networks but were never produced are given the table reads they deserve.
The May 16 show is "Elsewhere" by Corinne Kingsbury & Noelle Valdivia. Starring Tig Notaro (One Mississippi), Martin Starr (Silicon Valley), Kimiko Glenn (Spider-man: Into the Spider-verse), Humphrey Ker (Mythic Quest: Raven's Banquet), and more to be announced.
Presented by Andrew Reich (Friends; Worst Week) and Ben Blacker (The Writers Panel podcast; co-creator, Thrilling Adventure Hour).
Tickets are $10 plus a $2.20 service fee.
This show benefits the Hollywood Support Staff Relief Fund
The entertainment organizations #PayUpHollywood, Scriptnotes Podcast and YEA! have teamed up with The Actors Fund to create the Hollywood Support Staff Relief Fund, aimed to assist LA-based support staffers affected by the COVID-19 shut downs.