More information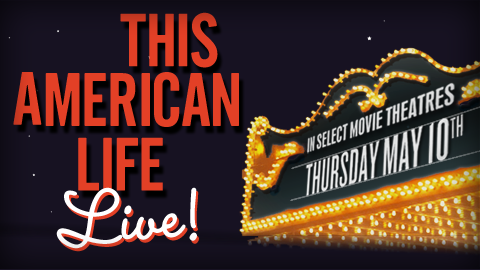 To celebrate the one-night-only occasion of our friend Ira Glass and This American Life's live show, being shown in select theatres across the country, Maximum Fun is holding the meet-up to end all meet-ups.
MaxFunsters in the L.A. area can purchase tickets to the screening at the AMC Burbank 16, and are encouraged to act fast, as the show will sell out. MaxFun personalities will be on-hand for the festivities, and we hope to have a few prizes to give away as well.
After the show we will be moving to Buffalo Wild Wings Burbank, a short walk (or drive) from the cinema, where Jordan Morris plans to feast on chicken drenched in blue cheese sauce, and you're all invited to join him.
Now I know what you're thinking, "What about those of us who don't live near L.A.?" And fear not friends, we've got you covered! Anywhere in the country that there's a screening of This American Life is a potential site for a MaxFun meet-up — all you have to do is organize yourselves. You can do that with relative ease by heading over to the MaximumFun Forums. If you want to see the show, chances are there's another MaxFun listener out there in your area who wants to see it with you. Let us know what your plans are, and we'll try and ship you some prizes as well!
Make friends! Mingle with show-biz types (maybe)! Go hog wild! And have fun.