Episode notes
Biz talks to Eliza Skinner and Jordan Morris about the new show Earth to Ned on Disney+. We talk about how to create a children's show that also delights adults, the things that aliens and kids might actually have in common, and Eliza shares what it's like to not work with jerks. Plus, Biz can't stop giving it away.
Follow Eliza on Twitter @elizaskinner and order her album Regarding my Lovers is available now. Follow Jordan Morris on Twitter @Jordan_Morris and listen to his podcast Jordan, Jesse, Go! on the Maximumfun.org network. Earth to Ned is available on Disney+.
Check out Theresa's book! It Feels Good To Be Yourself is available now wherever books are sold.
Our book You're Doing A Great Job!: 100 Ways You're Winning at Parenting! is available wherever books are sold.
Thank you to all our listeners who support the show as monthly members of MaximumFun.org. Our sponsors this week are Billie and Hello Fresh. Get Started by going to Mybillie.com/mother to get the best razor you will ever own. Go to HelloFresh.com/80badmother and use code 80badmother to get a total of $80 off your first month.
Share your genius and fail moments! Call 206-350-9485
Be sure to tell us at the top of your message whether you're leaving a genius moment, a fail, or a rant! Thanks!!
Share a personal or commercial message on the show! Details at MaximumFun.org/Jumbotron.
Subscribe to One Bad Mother in Apple Podcasts
Join the amazing community that is our private One Bad Mother Facebook group
Follow One Bad Mother on Twitter
Get a OBM tee, tank, baby onesie, magnet or bumper sticker from the MaxFunStore
You can suggest a topic or a guest for an upcoming show by sending an email to onebadmother@maximumfun.org.
Show Music
Opening theme: Summon the Rawk, Kevin MacLeod (http://incompetech.com)
Ones and Zeros, Awesome, Beehive Sessions (http://awesomeinquotes.com, also avail on iTunes)
Mom Song, Adira Amram, Hot Jams For Teens (http://adiraamram.com, avail on iTunes)
Telephone, Awesome, Beehive Sessions (http://awesomeinquotes.com, also avail on iTunes)
Closing music: Mama Blues, Cornbread Ted and the Butterbeans
Mental Health Resources:
Therapy for Black Girls – Therapyforblackgirls.com
Dr. Jessica Clemmens – Instagram and her website
BLH Foundation – borislhensonfoundation.org
Suicide Prevention Hotline: Call or chat. They are here to help anyone in crisis. Adults, children, LGBTQ, disaster survivors, you name it, they can help.
https://suicidepreventionlifeline.org and number 1-800-273-8255 and there is a chat option on the website.
Crisis Text Line: Text from anywhere in the USA (also Canada and the UK) to text with a trained counselor. A real human being.
USA text 741741
Canada text 686868
UK text 85258
Website: https://www.crisistextline.org
National Sexual Assault: Call 800.656.HOPE (4673) to be connected with a trained staff member from a sexual assault service provider in your area.
National Domestic Violence Hotline: 
https://www.thehotline.org/help/
Our advocates are available 24/7 at 1-800-799-SAFE (7233) in more than 200 languages. All calls are free and confidential.
They suggest that if you are a victim and cannot seek help, ask a friend or family member to call for you.
Teletherapy Search: https://www.psychologytoday.com/us/therapists/online-counseling
In this episode...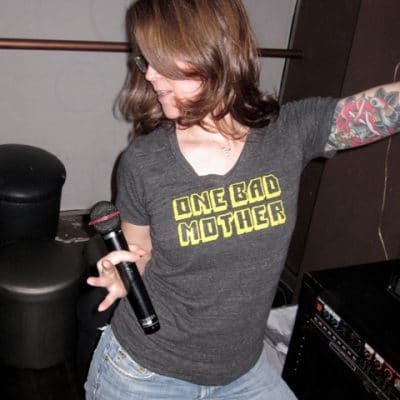 Host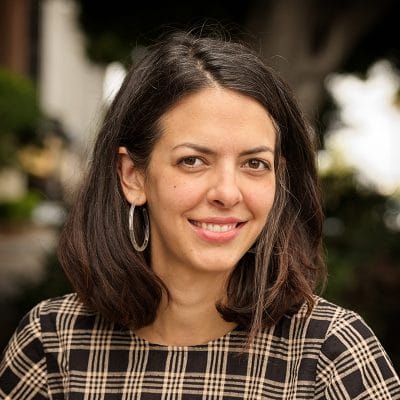 Producer
Guests
Eliza Skinner
Jordan Morris
About the show
One Bad Mother is a comedy podcast hosted by Biz Ellis about motherhood and how unnatural it sometimes is. We aren't all magical vessels!
Join us every week as we deal with the thrills and embarrassments of motherhood and strive for less judging and more laughing.
Call in your geniuses and fails: 206-350-9485. For booking and guest ideas, please email onebadmother@maximumfun.org. To keep up with One Bad Mother on social media, follow @onebadmothers on Twitter and Instagram.
Get in touch with the show
How to listen
Stream or download episodes directly from our website, or listen via your favorite podcatcher!
Liked Episode 371: Maybe We Need Off-Planet Help with Eliza Skinner and Jordan Morris? Listen to these next...
The best way to support MaxFun shows is by becoming a member…
Our shows are made by hand for you, and we appreciate your decision to give back to us.
Start a membership →
Already a member?
You could still help by…
...leaving a review on Apple Podcasts!
Leave a review →
...sharing it on social media!
Share on social media →
...purchasing a personal or promotional message on an upcoming episode!
Buy a Jumbotron →