Episode notes
Keep Calm and Carry on.
Blair and her sister Lisa both travel frequently for business and pleasure (occasionally together). Blair always brings a carry-on instead of checking a bag, since her trips are usually of a shorter duration, perhaps two to three days. She is 5'1″ and sometimes needs assistance getting her bag into the overhead bin. A helpful person usually offers their services; if not, Blair is not opposed to asking for help from a fellow passenger.
Lisa feels that if a person does not have the ability to handle their own carry-on bag and get into the compartment without assistance, they have the option of, and should choose to, check their baggage.
So, who is free to carry on and who won't help you move along? Only one man can decide, but be careful!- contents in the overhead bin may have shifted during the flight- on the next Judge John Hodgman!
STREAM OR DOWNLOAD THIS PODCAST
SUBSCRIBE TO THIS PODCAST in ITUNES or the RSS FEED
VIEW THE EVIDENCE
EVIDENCE
From Blair
Photos of the carry-on she regularly takes on flights, and a demonstration of her lifting the bag.
The bag is about 21" tall, 14" wide, 8" deep – approximately (FAA regulations 22" tall, 18" wide, 10" deep)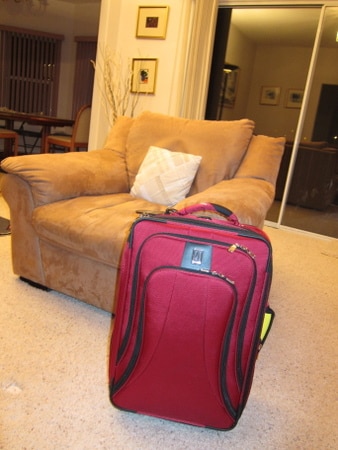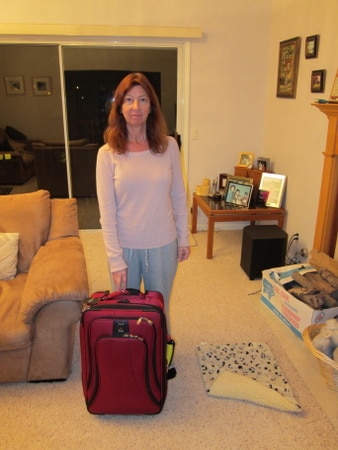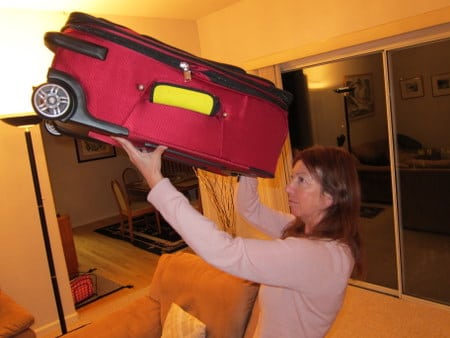 About the show
Have your pressing issues decided by Famous Minor Television Personality John Hodgman, Certified Judge. If you'd like John Hodgman to solve your pressing issue, please contact us HERE.
Follow @judgejohnhodgman on Instagram to view evidence from the cases tried in court.
Get in touch with the show
How to listen
Stream or download episodes directly from our website, or listen via your favorite podcatcher!