Episode notes
Katie brings the case against her husband, Briton. Briton doesn't like spending the night at Katie's parents' house when they visit. But she likes staying there, especially over Christmas. Who's right? Who's wrong?
EVIDENCE
Submitted by Katie:
Here's the Allentown, PA bedroom in question!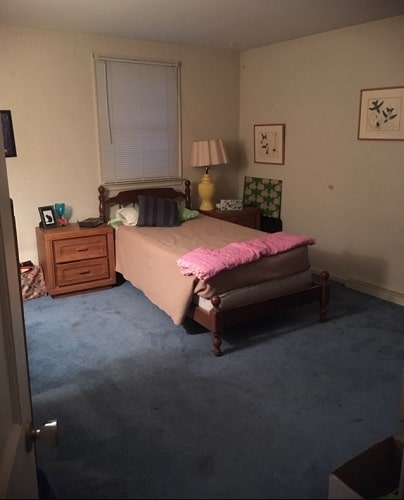 It's not too late to give the gift of Judge Hodgman's Vacationland for the holidays! It's available wherever books are sold. You can find more information about it at bit.ly/painfulbeaches.
Tickets are still available for Judge John Hodgman at SF Sketchfest! LIVE Bay Area justice will be dispensed on Thursday January 11, 2018 at the Castro Theatre. More info can be found on the right side of this page or at SFsketchfest.com!
If you are or will be in the Bay Area on January 11 and have a dispute for the show, submit it at MaximumFun.org/JJHo!
—
Thank you to Chris Hemedinger for suggesting this week's title! To suggest a title for a future episode, like Judge John Hodgman on Facebook. We regularly put out a call for submissions.
—
SUBSCRIBE TO THIS PODCAST in APPLE PODCASTS or the RSS FEED
About the show
Have your pressing issues decided by Famous Minor Television Personality John Hodgman, Certified Judge. If you'd like John Hodgman to solve your pressing issue, please contact us HERE.
Follow @judgejohnhodgman on Instagram to view evidence from the cases tried in court.
Get in touch with the show
How to listen
Stream or download episodes directly from our website, or listen via your favorite podcatcher!