Episode notes
"Scarflaw" and Swift Justice, live from the London Podcast Festival! Plus, music from Barbarossa!
Huge thanks to Barbarossa for joining us in London! His latest single is called, "Griptide" and it's out on Memphis Industries now. Look out for a new album coming in 2018! Visit BarbarossaMusic.com for music, tour dates and more information.
EVIDENCE
Here is a photo of Woody wearing Matt's scarf: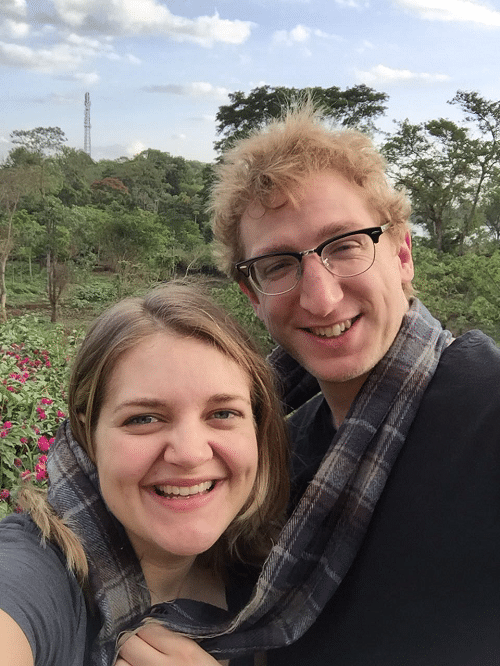 —
Judge Hodgman's newest book Vacationland is available NOW wherever you get your books! You can find more information about it at bit.ly/painfulbeaches. If you're in Austin, make sure to see Judge Hodgman perform Vacationland LIVE on November 18! Tickets and more info is available at bit.ly/maineinaustin!
Visit PutThisOnShop.com to check out the new wares Bailiff Jesse Thorn has up for sale, including the brand new "Awards & Prizes" section! Don't forget to use the code VINTAGEJUSTICE for free shipping on most items.
Thank you to Mike Brady, Aaron Campbell & Hilary Lozar for suggesting this week's title! To suggest a title for a future episode, like Judge John Hodgman on Facebook. We regularly put out a call for submissions.
—
SUBSCRIBE TO THIS PODCAST in APPLE PODCASTS or the RSS FEED
About the show
Have your pressing issues decided by Famous Minor Television Personality John Hodgman, Certified Judge. If you'd like John Hodgman to solve your pressing issue, please contact us HERE.
Follow @judgejohnhodgman on Instagram to view evidence from the cases tried in court.
Get in touch with the show
How to listen
Stream or download episodes directly from our website, or listen via your favorite podcatcher!