Episode notes
Elliot brings the case against his girlfriend, Rachel. Their recycling bin has been stolen from the curb repeatedly, and they want to figure out who's responsible. Elliot thinks they should try to catch the thief while it's happening, Rachel thinks they should sit back and wait for the perp to present him or herself. Who's right? Who's wrong?
Sandra Macke named this week's case via the Judge John Hodgman Facebook page. Thanks, Sandra!
VIEW THE EVIDENCE FOR THIS CASE
SUBSCRIBE TO THIS PODCAST in ITUNES or the RSS FEED
EVIDENCE
Submitted by Elliot & Rachel
"The first few give a sense of the size of the bin and placement on recycling day."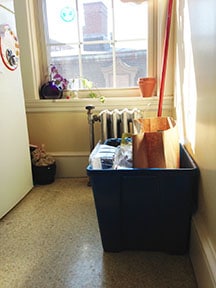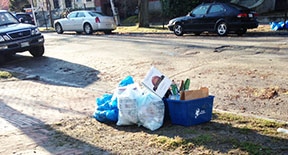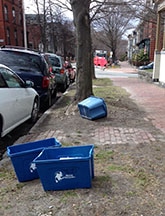 "The fourth photo is the view from which I would place the camera, in our friends' apartment."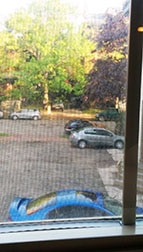 "The fifth photo is of another person's bin we noticed while walking near our house. It speaks to the culture of bin theft in the city."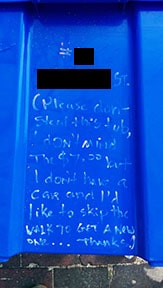 "Our bin the week after it was stolen recently. We found it on the day of our recycling pickup, and it had items that we would NOT have put in it, e.g. tofurkey and chicken-flavored boxed stuffing."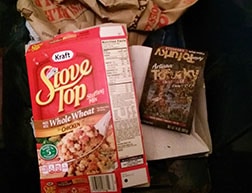 "The last photo is an affidavit from the friends from whose window I would stage my surveillance."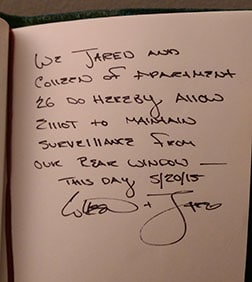 About the show
Have your pressing issues decided by Famous Minor Television Personality John Hodgman, Certified Judge. If you'd like John Hodgman to solve your pressing issue, please contact us HERE.
Follow @judgejohnhodgman on Instagram to view evidence from the cases tried in court.
Get in touch with the show
How to listen
Stream or download episodes directly from our website, or listen via your favorite podcatcher!