Episode notes
KLAXON! KLAXON! It's MaxFunDrive time! Rep your Judge John Hodgman pride by becoming a monthly sustaining member of Maximum Fun and selecting JJH as one of your favorite shows. Help us meet our goal of 2000 new and upgrading members by March 27th! There's a level for everyone — check 'em out at www.maximumfun.org/donate. Your ongoing support makes this show possible. Thank you.
Dana brings the case against his friend Brendan. Several years ago, Brendan started a Hulk parody twitter account, and he used Dana's real name in the Twitter handle. Brendan says the account is funny; Dana says it's bordering on impersonation. Who's right? Who's wrong?
Thanks to Vernon Maher, who named this week's episode! And thanks to our expert witness Jon Ronson, author of the upcoming book So You've Been Publicly Shamed!
VIEW THE EVIDENCE FOR THIS CASE
SUBSCRIBE TO THIS PODCAST in ITUNES or the RSS FEED
BECOME A MONTHLY MEMBER TODAY
EVIDENCE
@DANADURELLHULK
Theme Music from As It Happens
Submitted by Dana
Exhibit A: Screenshots
A1) Dana Durell Hulk favouriting a tweet in January of 2015 (proving it is still active)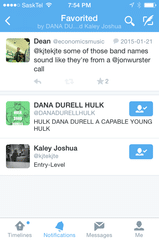 A2) The top results when you search Dana Durell on google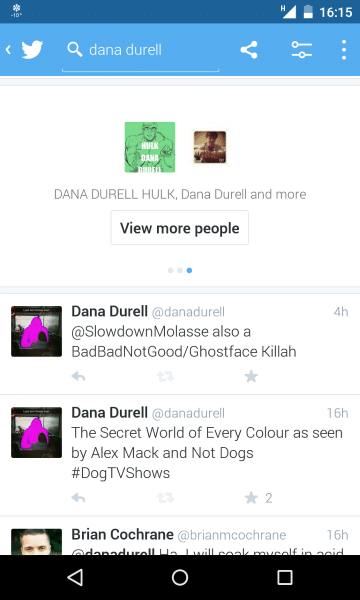 A3) The top results when you search Dana Durell on twitter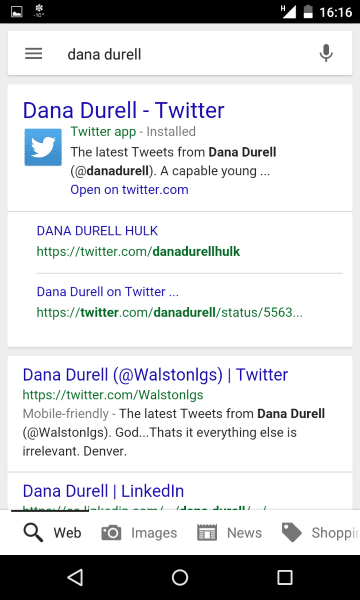 Exhibit B: Audio and written testimony
B1) Testimony from Joanna
JG: "I actually thought that was you for a good year and then I found out that it wasn't you."
DD: "You thought that was me?
JG: "I did."
DD: "Okay. For a year?"
JG: "Someone told me that it wasn't you and I was like, 'Really…', because it really didn't seem like things that you were saying."
B2) Testimony from Victoria
"I assumed Dana Durell Hulk was Dana Durell because he is a a self aware young man aware of comic books and his own silliness and could be making some meta commentary."
About the show
Have your pressing issues decided by Famous Minor Television Personality John Hodgman, Certified Judge. If you'd like John Hodgman to solve your pressing issue, please contact us HERE.
Follow @judgejohnhodgman on Instagram to view evidence from the cases tried in court.
Get in touch with the show
How to listen
Stream or download episodes directly from our website, or listen via your favorite podcatcher!