Episode notes

Christine brings the case against her cousin Lara. Christine lives in Philadelphia, Lara lives in Raleigh. Christine says the two cities aren't comparable, and Philadelphia is clearly the superior city. Lara disagrees. Who's right? Who's wrong?
If you want to join our conversation about this episode, please click on the Forum link below!
SPECIAL THANKS go to our special guest and expert witness, Jon Wurster! Follow him on Twitter, or check out his work with Superchunk, The Mountain Goats, Bob Mould or the late, great, Best Show on WFMU.
Thanks to Keith VanderWal for suggesting this week's case name! To suggest a title for a future episode, like us on Facebook at Judge John Hodgman! We regularly put a call for submissions.
VIEW THE EVIDENCE
STREAM OR DOWNLOAD THIS PODCAST
SUBSCRIBE TO THIS PODCAST in ITUNES or the RSS FEED
Evidence
Submitted by Christine
Exhibit A
Photo from Kyle and Lara's visit in March 2011. My cousin Kyle was very excited to see this plaque. Lara refused to pose with it. Here I am, proud of the musicians of Philadelphia.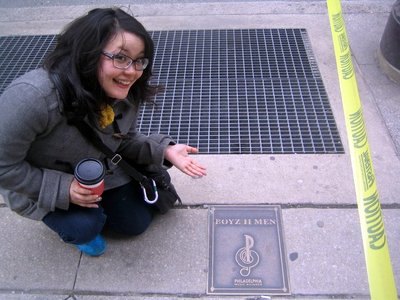 Exhibit B
Lara giving a thumbs up to both Betsy Ross's house and the sites of Philadelphia, also this cat.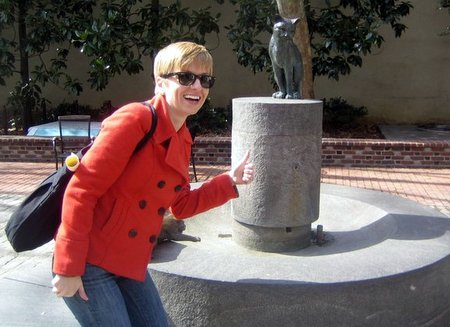 Exhibit C
A website Lara sent me to try and prove Raleigh is better than Philadelphia. Raleigh is #10 on this list by the reputable website we all love, Credit Donkey.
About the show
Have your pressing issues decided by Famous Minor Television Personality John Hodgman, Certified Judge. If you'd like John Hodgman to solve your pressing issue, please contact us HERE.
Follow @judgejohnhodgman on Instagram to view evidence from the cases tried in court.
Get in touch with the show
How to listen
Stream or download episodes directly from our website, or listen via your favorite podcatcher!