Episode notes
Pablo brings the case against his wife, Diana. They allow their two-year-old daughter Mati to help out in the kitchen by mixing, pouring and preparing food — but they can't agree on how much responsibility is TOO much.
If you want to join our conversation about this episode, please click on the Forum link below!
Thanks to Kiesha Jenkins-Duffy for suggesting this week's case name! To suggest a title for a future episode, like us on Facebook at Judge John Hodgman! We regularly put a call for submissions.
VIEW THE EVIDENCE
STREAM OR DOWNLOAD THIS PODCAST
SUBSCRIBE TO THIS PODCAST in ITUNES or the RSS FEED
"KITCHEN LOCO PARENTIS" EVIDENCE
Submitted by Pablo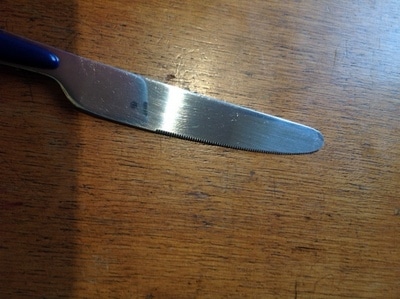 DOCKET EVIDENCE
Text of the poems Chris composed for his coffeehouse performance
The Right to Remain Silent
Silence is reclusive
Silence is challenging
Silence is contemplative
Silence is calming
Silence is thoughtful
Silence is reflective
Silence is clever
Silence is hilarious
Silence is beautiful
Silence is intellectual
Silence is who I love
The Judgment Not Wanted
Two litigants sitting on a bench of wood
A favorable judgment not to be had by both
Nervous to be sworn is as we stood
Make my case as best I could
Steering clear of legal undergrowth
Would the judgment be fair?
I surely thought I had the better claim
Would the judge see where
On this day my arguments were just not there
It is to bad the court and I did not feel the same
The prosecution a mighty case before the judge lay
The case against me laid out in white & black
Oh I was not to win the case this day
Knowing a judgment against me was on the way
I doubted if I should ever come back
I shall be telling this with a sigh
Somewhere ages and ages hence
Two litigants sitting on a bench of wood, and I –
I lost the case and was sentenced by,
Judge John Hodgman who hoped to make a difference
About the show
Have your pressing issues decided by Famous Minor Television Personality John Hodgman, Certified Judge. If you'd like John Hodgman to solve your pressing issue, please contact us HERE.
Follow @judgejohnhodgman on Instagram to view evidence from the cases tried in court.
How to listen
Stream or download episodes directly from our website, or listen via your favorite podcatcher!