Episode notes
Sports! Paul brings the case against his friend Jeremy. Paul loves to wear his favorite baseball team's gear to games, even when that team isn't playing the game. Jeremy says that this practice is in bad taste. Who's right?
STREAM OR DOWNLOAD THIS PODCAST
VIEW THE EVIDENCE
SUBSCRIBE TO THIS PODCAST in ITUNES or the RSS FEED
Special thanks to listener Ranjit Bhatnagar, Jason Richards and Jesse Lansner who all sent in the suggestion for this week's title!
EVIDENCE
(submitted by Paul)
Exhibit A: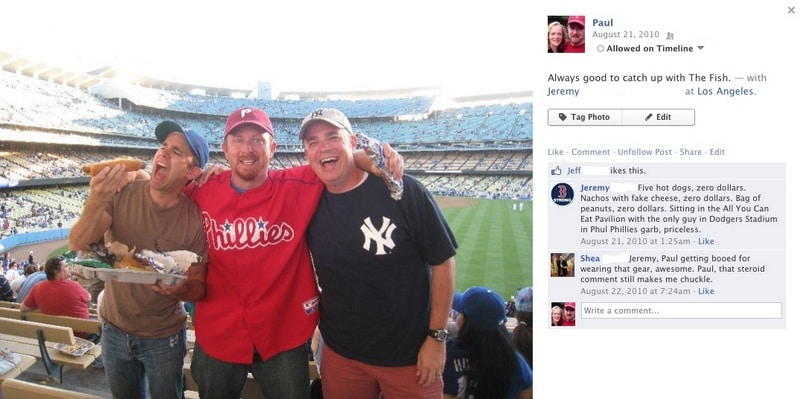 Jeremy mocks me for attending a Cincinnati Reds vs. Los Angeles Dodgers game in "Phul Phillies garb" while he is wearing a hipsterish Brooklyn Dodgers hat. Jeremy is a Boston sports fan and has no affinity for the Dodgers. (That's our friend Shea in Yankees gear. No need to worry about him.)
Exhibit B: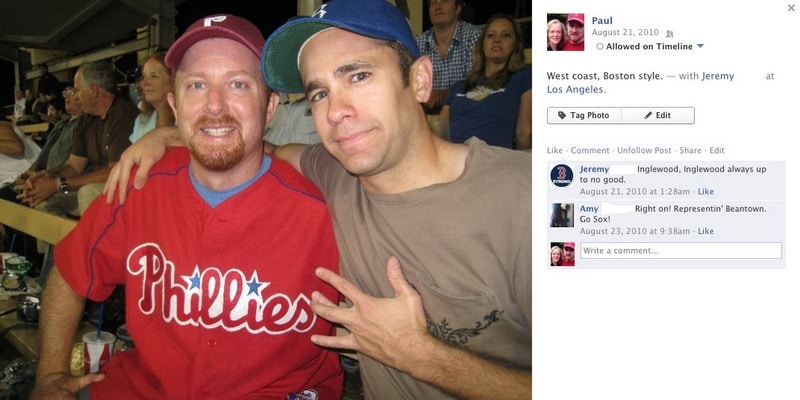 A better look at Jeremy's hipsterish Brooklyn Dodgers hat. Note that our mutual friend Amy says that he is "Representin' Beantown." He is NOT representing Beantown. Also, what is he doing with his hand?)
Submitted by Jeremy
Exhibit A: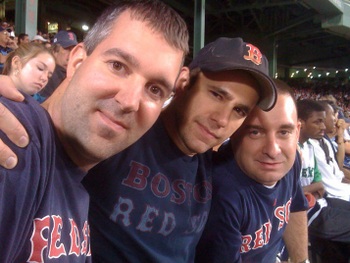 Jeremy and friends at a Red Sox game.
About the show
Have your pressing issues decided by Famous Minor Television Personality John Hodgman, Certified Judge. If you'd like John Hodgman to solve your pressing issue, please contact us HERE.
Follow @judgejohnhodgman on Instagram to view evidence from the cases tried in court.
Get in touch with the show
How to listen
Stream or download episodes directly from our website, or listen via your favorite podcatcher!