Episode notes
Amanda brings the case against her husband, Mike. Amanda wants to rearrange their apartment to better suit their live/work needs. Mike wants to keep things as they are. Who is right? Who is wrong? Only one man can decide.
Filling in for Jesse this week is Guest Baliff Tom Scharpling. Tom hosts The Best Show on WFMU every Tuesday from 9 PM to midnight EST. There are all sorts of different ways to listen to the show: those in the New York or New Jersey area can listen by tuning their radios to 91.1 FM or 90.1 FM respectively. Those not in the New York or New Jersey area (or those who cannot afford radios) can listen in live on WFMU.org. And for those who don't believe in live-streaming, The Best Show podcast (and its bite-sized companion, Best Show Gems), can be downloaded on iTunes.
Special thanks to Marcus Parks, who provided engineering assistance with this episode. It was recorded at The Creek and The Cave in Long Island City, home of the Cave Comedy Podcast Network.
STREAM OR DOWNLOAD THIS PODCAST
VIEW THE EVIDENCE
SUBSCRIBE TO THIS PODCAST in ITUNES or the RSS FEED
Special thanks to listeners Danielle Stillman-Diederich and Julie McMurry for suggesting this episode's title!
EVIDENCE
Exhibit A: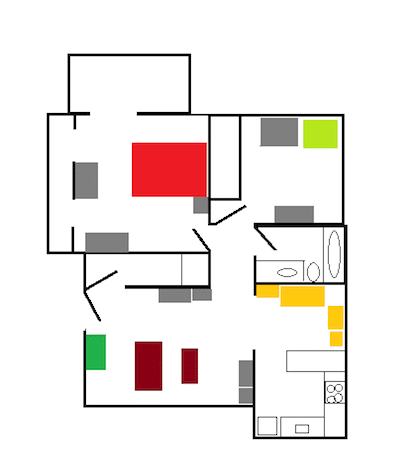 The current layout of the apartment.
Exhibit B: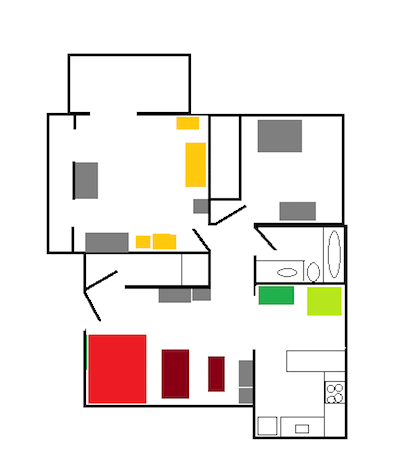 Amanda's proposed layout of the apartment.
Exhibit C & D: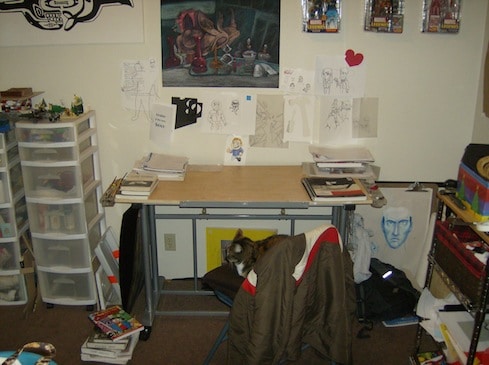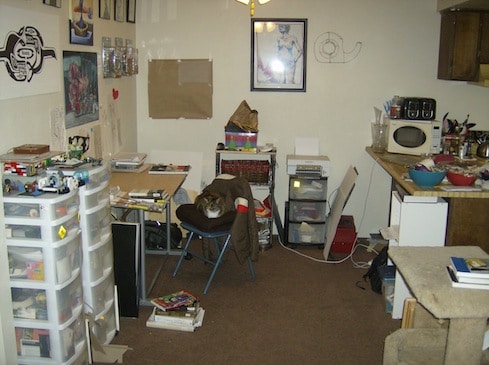 Mike's current work area, in the dining room area (adjacent to the kitchen).
Exhibit E: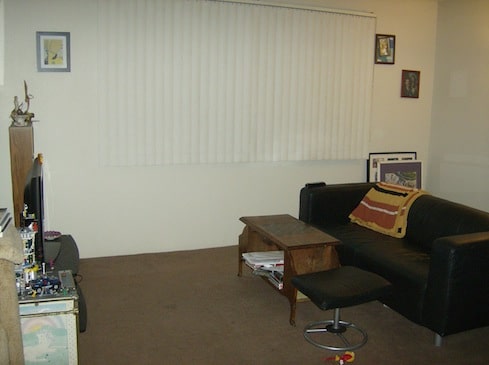 The current living room space – and the proposed bedroom.
About the show
Have your pressing issues decided by Famous Minor Television Personality John Hodgman, Certified Judge. If you'd like John Hodgman to solve your pressing issue, please contact us HERE.
Follow @judgejohnhodgman on Instagram to view evidence from the cases tried in court.
Get in touch with the show
How to listen
Stream or download episodes directly from our website, or listen via your favorite podcatcher!