Episode notes
Thanks to everyone who came out to our World Tour of Several American Cities! Here's our show recorded in front of a live audience in Brooklyn, New York at the Bell House.
New to Bullseye? Subscribe to our podcast in iTunes or with your favorite podcatcher to make sure you automatically get the newest episode every week.
And if you're looking for a particular segment to listen to or share, check us out on Soundcloud.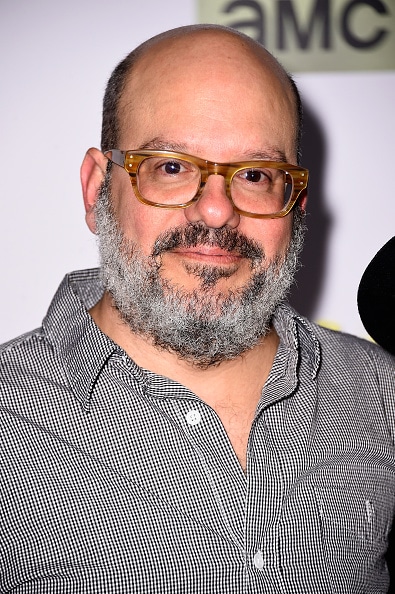 Photo credit: Frazer Harrison/Getty Images Entertainment/Getty Images
David Cross on His New Sketch Comedy in 'W/Bob & David', Stand Up Comedy, and Living in NYC
David Cross co-created Mr. Show, one of the most beloved and influential sketch comedy shows, with his comedy partner and collaborator Bob Odenkirk.
Twenty years after the premiere of that program, Cross and Odenkirk recently released a new sketch show on Netflix, W/Bob & David.
Cross joins us to talk about the evolution of his stand up, the decision to create a new show with Odenkirk, and a certain club tour.
W/Bob & David is available now for streaming on Netflix. Cross also created and stars in The Increasingly Poor Decisions of Todd Margaret, which returns for a third season on IFC January 7th.
If you liked this, let someone know! Click here to share this interview.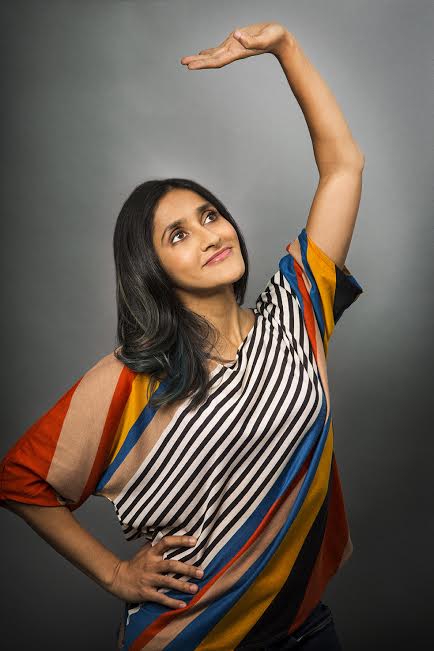 Photo credit: Robyn Von Swank
Comedy: Aparna Nancherla
NYC-based comic and writer Aparna Nancherla has appeared on Conan, @midnight and Totally Biased with W. Kamau Bell. She currently performs stand up and also writes for Late Night with Seth Meyers.
You can find out more about Aparna (including where to see/hear her!) at www.aparnacomedy.com.
If you liked this, let someone know! Click here to share this interview.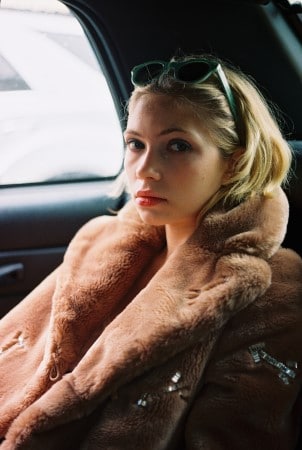 Photo credit: Petra Collins
Tavi Gevinson on Acting, Dealing with Negativity Online, and Editing 'Rookie'
Tavi Gevinson found an audience online when she was still a pre-teen blogging about fashion. Now 19, she's gone to found an online magazine for teenage girls called Rookie, and to act on Broadway, in films and on TV.
A new collection of writings from Rookie is collected in Rookie: Yearbook 4. It's available in bookstores and online now.
If you liked this, let someone know! Click here to share this interview.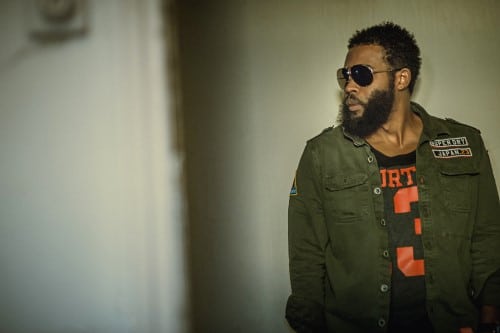 Music: Pharoahe Monch and DJ Boogie Blind with 'Time2', 'Broken Again' and a Special Performance of 'Simon Says'
We were joined for an amazing live set from legendary rapper Pharoahe Monch and DJ Boogie Blind.
Pharoahe Monch's latest full-length is called PTSD. To buy his albums or see where he's performing next, find him at www.pharoahe.com. You can check out DJ Boogie Blind on Twitter @BoogieBlind.
If you liked this, let someone know! Click here to share this segment.
Guests
David Cross
Tavi Gevinson
Aparna Nancherla
Pharoahe Monch
About the show
Bullseye is a celebration of the best of arts and culture in public radio form. Host Jesse Thorn sifts the wheat from the chaff to bring you in-depth interviews with the most revered and revolutionary minds in our culture.
Bullseye has been featured in Time, The New York Times, GQ and McSweeney's, which called it "the kind of show people listen to in a more perfect world." Since April 2013, the show has been distributed by NPR.
If you would like to pitch a guest for Bullseye, please CLICK HERE. You can also follow Bullseye on Twitter, YouTube, and Facebook. For more about Bullseye and to see a list of stations that carry it, please click here.
Get in touch with the show
How to listen
Stream or download episodes directly from our website, or listen via your favorite podcatcher!