Block Party Bingo–Win a Prize Pack!
To play along, save the randomly generated bingo card image below. (If you have the same bingo card as a friend, refresh the page to grab a new one!) You can print it out and mark it up with anything you like, or you can draw on a screenshot. Whatever suits your fancy!
If you get bingo, share a picture of your card on social media with #BlockPartyBingo and tag @maxfunhq on Twitter or Instagram to be entered into a raffle to win a prize pack. That counts as one entry and you can enter once per day (you can use the same card each day).
We'll select our five winners on October 22, 2021 at 5pm PT, so be sure to get your cards in as soon as you've gotten bingo!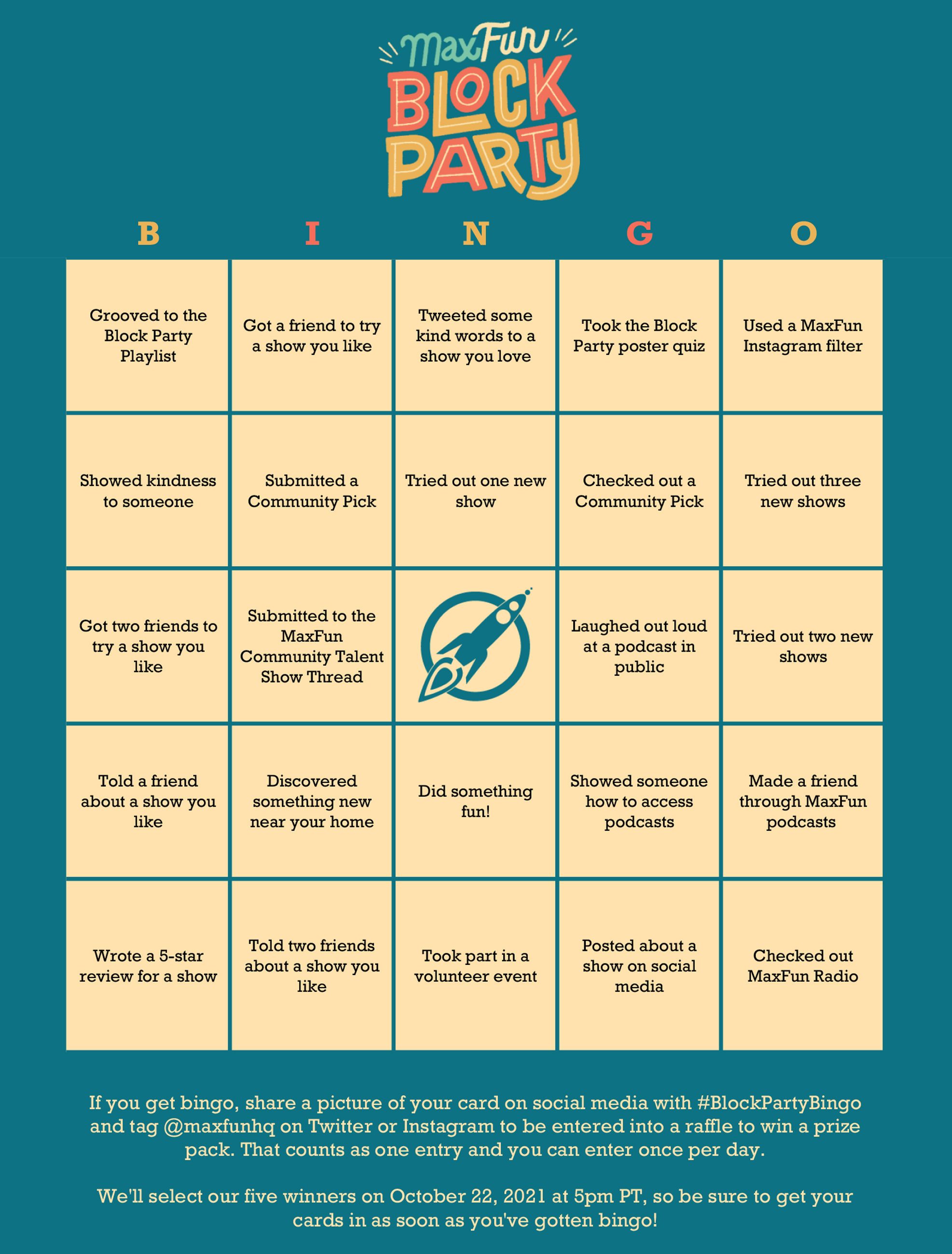 Click here for full raffle rules, if you're into that sort of thing.