Episode notes
The College Years is a look deep into the vaults of The Sound of Young America. Take a journey with us every week as we post a new program or two from our salad days.
Today's theme: First Impressions.
Joanne Gilbert, former standup comic and doctor of philosophy, talks about her book Performing Marginality, a look at the roles of women in standup comedy.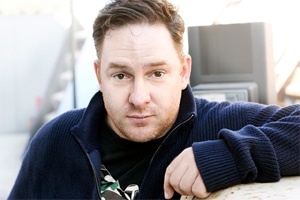 Standup comedian and former Saturday Night Live and MadTV cast member Jeff Richards stops by to talk about his career and do some of his celebrity impressions.
He's also done the late-night circuit with appearances on The Late Show with Conan O'Brien, NBC's Late Friday, Jimmy Kimmel Live, and The Late Late Show with Craig Kilborn.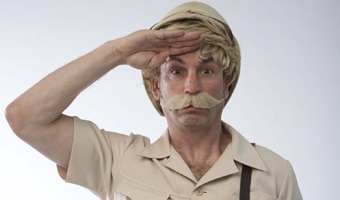 And finally, we're joined by Harmon Leon, a first-person journalist and funnyman who's written for Might Magazine, Esquire, Salon, This American Life, and Wired, among others. He's also published six books, including The Harmon Chronicles. You can find links to his writing and cultural commentary at his site, FreedomHaters.org.
Guests
Joanne Gilbert
Jeff Richards
Harmon Leon