Episode notes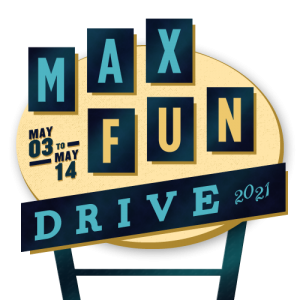 We're right in the middle of the Max Fun Drive!  Right now is the best time to support all of the Max Fun podcasts you love by starting a monthly membership or upgrading your existing one!
We've got something special interrupting your feed today… in 2018, Jordan Morris and John Hodgman recorded an episode of a one-off podcast called Shootin' the Bries for the Max Fun Drive. 
The former cheesemongers are reunited for another special episode! They chat with Joe Berkowitz, the author of American Cheese: An Indulgent Odyssey Through the Artisan Cheese World. Jordan and John also talk about cheese flavored products, and how their relationship with cheese has changed since the last time they recorded the podcast. 
Thanks to all our members for making fun stuff like this possible. If you'd like to become a member of our network visit https://maximumfun.org/join/ to learn more! 
*We've bleeped the expletives in this episode, but some material might not be suitable for children*
About the show
Have your pressing issues decided by Famous Minor Television Personality John Hodgman, Certified Judge. If you'd like John Hodgman to solve your pressing issue, please contact us HERE.
Follow @judgejohnhodgman on Instagram to view evidence from the cases tried in court.
Get in touch with the show
How to listen
Stream or download episodes directly from our website, or listen via your favorite podcatcher!
Liked Shootin' the Bries – Episode 2? Listen to these next...